---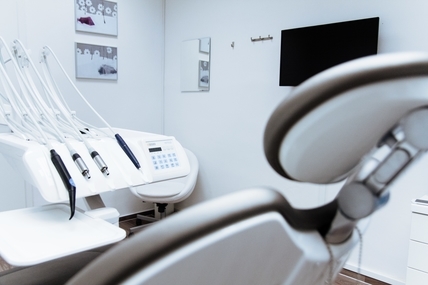 The field of nursing is both vitally important and highly demanding. A career in this essential field means routinely working long hours on the front lines in hospitals, doctors' offices, long-term care facilities and homes, completing a wide range of complex tasks with potentially life-altering implications. Nursing Informatics offers powerful resources to help meet these responsibilities and improve the standard of care.
Hospitals and organizations across the healthcare continuum have adopted increasingly sophisticated health information technology to record patient data and guide clinical decision making. Specialists in nursing informatics harness these sophisticated applications to support crucial duties like performing diagnostics, developing care plans, administering treatments, and educating patients and their families. Healthcare providers can now access an unprecedented volume of quantitative information that makes it possible to assess the needs of patients more accurately.
This article will explore some of the benefits of nursing informatics and discuss opportunities to start or advance your career in this growing field. Developing the expertise to leverage healthcare information can empower nurses to take on their most urgent challenges.

Request Information — Start Here
To learn more about Adelphi University's online programs and request information, fill out the fields below or call us at 888.252.4110 to talk with one of our enrollment counselors.
What Is Nursing Informatics?
Healthcare informatics is a discipline focused on the management of electronic health records and information systems. Equipped with up-to-date information technology, medical facilities and life sciences businesses fulfill the technical requirements to securely handle enormous amounts of sensitive data.
The resulting insights can keep facilities running at their best and guide leadership toward long-term improvements. Healthcare informaticists may uncover findings that serve to prevent the spread of disease in a population, promote treatment adherence, coordinate care among multiple specialists and ensure an organization's compliance with all relevant privacy regulations and policies. However, each of the many roles that keep a healthcare organization functioning, from doctors to administrators, may benefit most from different types of quantitative information and varied approaches to organization, analysis and visualization.
Clinical Informatics is a specialty that integrates nursing, medical, clinical science, computer science and information science to manage and communicate data, information, knowledge and wisdom in our patient care and informatics practice. This specialized informatics practice is essential to the delivery of high quality, and cost-effective health care in a fast-paced environment where technology is ubiquitous.
Nursing informatics strives to facilitate the unique job responsibilities of nurses through optimized health IT methods and software tools. Specialists known as nurse informaticists may apply their skills to:
Develop data structures and software tools for nurses to use
Keep electronic health records aligned with best practices for data management, processing and organization
Implement analytics to monitor and facilitate nursing processes
Enable healthcare and IT professionals to communicate with each other more effectively
Develop and enforce privacy policies in accordance with ethics and regulations
Educate providers in how to make the best use of electronic health records and clinical decision support systems
Nurses who build the skills to solve problems through technology and quantitative analysis can succeed in nursing informatics careers. These professionals commonly hold job titles such as:
Chief Medical Information Officer
Chief Nursing Information Officer
Chief Technology Information Officer
Clinical Informatics Analyst
Clinical Informatics Nurse
Clinical Informatics Specialist
Clinical Informatics Systems Analyst
Digital Diabetes Research Officer
Nursing Informatics Officer
Nursing Informatics Specialist
Nursing Information Systems Coordinator
Registered Nurse Clinical Information Systems Educator
---
Benefits of Nursing Informatics
The findings garnered from health IT systems, electronic health records and software tools can not only assist in nurses' daily tasks but fuel transformation throughout a healthcare organization. Informatics professionals investigate data to find powerful means of helping providers fulfill their duties and collaborate across multiple disciplines. Adelphi University's Department Chair of Graduate Nursing Studies Edmund J.Y. Pajarillo suggested that shifts over the next decade may have widespread effects on the nursing profession.
"Technology is causing sweeping changes so that the traditional roles of nurses might become outdated," Pajarillo said.
By embracing the possibilities of informatics, nurses and other healthcare professionals can position themselves ahead of the curve. Some of the most promising effects from the advent of informatics-driven strategies in nursing include:
Superior Results for Patients
Accurate and thorough electronic health records are essential to high-quality treatment. Informaticians ensure that organizations have the platforms and processes in place to document each patient's condition and history in depth while complying with privacy regulations. Digital connections place extensive biometrics and pharmacy records at nurses' fingertips so they can plan interventions and share the relevant findings with various departments.
Nursing staff use informatics solutions to identify patients who are at higher risk for serious conditions and take preventative steps early. Automated alerts minimize the chance for medical errors by warning providers about potential dangers such as a patient's allergy or a hazardous drug interaction.
Efficient Clinical Processes
For years, healthcare organizations have pursued a shift away from a fee-for-service model into providing value-based care. Informatics aids in these efforts to offer systematic, evidence-based treatment that prevents unnecessary or overly expensive procedures. By examining analytics, leaders are able to set and enforce best practices while meeting the individual needs of each patient.
Clinical decision support systems are a powerful means of harnessing data from electronic records and ubiquitous medical devices to standardize care and eliminate waste. Information science professionals implement these software programs to analyze patient data and offer useful information like clinical guidelines. A decision support system may help make diagnoses as well as trigger timely prompts and reminders over the course of treatment.
Coordinated Care
Delivering the best possible results for patients often calls for collaboration among healthcare professionals who may work in different departments, facilities or organizations. Care coordination and communication makes it possible for everyone involved in diagnosis and treatment to organize their efforts and share information.
According to the New England Journal of Medicine, the key elements involved in care coordination are:
Access to a variety of healthcare services and providers
Clear communications and effective planning among the providers
A holistic approach to a patient's medical needs
Information shared with patients in terms they can understand
Digital infrastructure is crucial to making the most of these efforts. When nurses, specialists and other providers easily access details about a patient's needs, they can make more informed decisions and prioritize safety. With extensive security measures and privacy practices in place, professionals can share the necessary health records to ensure they offer the best treatment and avoid redundant procedures.
Advances in Telehealth
Dr. A. Hasan Sapci, an assistant professor of health informatics at Adelphi, thinks the recent progress toward widespread adoption of telemedicine devices and practices is just beginning. He argues that the growing use of digital sensors to monitor the conditions of patients is a sign of a major shift in how healthcare providers track diseases, encourage treatment adherence and prevent dangerous situations.
"Digital monitoring applications are now breaking into the mainstream," Sapci said.
Adelphi's College of Nursing and Public Health accordingly emphasizes the growing importance of telehealth in the informatics curriculum. Sapci established the Smart Home for Home Healthcare Lab, which provides hands-on experience using the latest technology to monitor patients outside of a traditional hospital or medical practice. Students experiment with remote sensors, telepresence appointments and applications to gain insights into an individual's health from a distance.
---
How Do You Become a Nursing Informatics Specialist?
Nursing informatics careers require specialized expertise in both nursing and information science. Professionals in this field generally have previous nursing experience, and, according to data from Lightcast, job postings for registered nurses are among the top five occupations to request familiarity with healthcare informatics. However, healthcare informaticists with backgrounds in data analysis, information science, computer science or other related fields may also be able to pursue careers in developing technical solutions to help nurses.
To excel as a nursing informaticist, you need an advanced understanding of how data and systematic processes can achieve immediate improvements and lead an organization toward its long-term goals. Graduate education in the field equips nurses and supporting IT staff with the knowledge they need to become effective quantitative problem solvers. The Department of Labor found that 41 percent of specialists in nursing informatics hold a master's degree.
You can prepare for the quantitative problem solving and healthcare challenges involved in these roles by following a nursing informatics education pathway like the following:
Meeting Nursing Informatics Requirements
A healthcare informatics master's program provides students from a variety of backgrounds with specialized skills in implementing electronic systems for medical records, analyzing data to improve care and capturing the potential of remote monitoring systems. By becoming an expert in the data that nurses use every day, you can tackle complex challenges and enhance the well-being of countless patients.
---
About Adelphi's Online MS in Healthcare Informatics
The online Master of Science in Healthcare Informatics from Adelphi University's College of Nursing and Public Health prepares students for careers in implementing cutting-edge medical technologies to meet the needs of patients and healthcare professionals. This degree program is an excellent fit for practicing nurses and doctors, health IT professionals as well as career changers. No matter your experience level or background, Adelphi provides multiple layers of support, especially for those who may have been out of school for a while. In addition, Adelphi offers an online Advanced Certificate in Healthcare Informatics which provides working professionals the opportunity to earn an advanced certificate in as little as 15 months.
Our expert faculty offer personalized instruction in convenient online courses that are informed by years of professional experience. The healthcare informatics curriculum is designed to help working professionals transform healthcare management and delivery. Hands-on exercises and a comprehensive education in health information technology, will develop your proficiency in working with electronic medical records and the systems that are critical to improving patient care.
---
Back to articles