---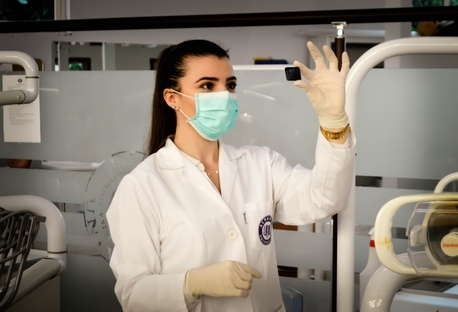 One lesson that many of us have learned from the COVID-19 pandemic is just how essential nurses are to saving lives and helping people during even the most challenging crises. Over the past several decades, the healthcare field has undergone many changes as providers embraced innovative treatment methods and digital recordkeeping. Throughout these shifts, nurses' contributions have always been vital to the well-being of individuals and communities.
With how quickly the nursing field can change, it's always valuable to refresh your expertise, and many states require nurses to undergo continuing education: Healthcare professionals may expand their skills by taking courses in areas like infection control, earning a specialized certification or pursuing a four-year degree. In fact, New York has made a BS in Nursing mandatory for RNs within 10 years of first receiving their license, and other states could follow soon.
For registered nurses, earning a Bachelor of Science in Nursing offers a wide range of benefits, including supplementing their knowledge of clinical best practices, helping them become more effective communicators, and introducing them to the latest technology for diagnostics and data-driven decision making. This article will delve into the difference between RN and BSN credentials to help you plan for the next stage in your career.
RN vs. BSN
To become a registered nurse you must fulfill your state's licensing requirements, which include an approved nursing education program. That can mean completing a two to three-year program such as an associate's degree in nursing (ADN), associate of science in nursing (ASN) or a diploma from a hospital or medical center. However, a Bachelor of Science in Nursing (BSN) is a prerequisite for starting many positions and may qualify you to take on greater responsibilities or progress into a leadership role. This four-year degree involves more advanced coursework and clinical hours than an ADN or ASN.
What is an RN?
Licensure as a registered nurse is a requirement for numerous healthcare positions and an advantage in others. RNs may help and advise patients in hospitals, clinics, private medical practices, residential care facilities and at home. To be an RN, you must:
Complete a state-approved nursing education program, which commonly involves clinical experience as well as taking courses in fields such as anatomy, physiology, microbiology and psychology
Pass the National Council Licensure Examination (NCLEX-RN) administered by the National Council of State Boards of Nursing (NCSBN). This test covers topics like how to provide patients with a safe and effective care environment.
Meet all other state requirements, such as paying a fee, passing a criminal background check and answering questions to demonstrate your good moral character. To maintain your license, you may need to satisfy continuing education requirements or earn your bachelor's degree.
There's high demand for RNs across the U.S. that's fueled by the medical needs of an aging population and a shift toward shortening hospital stays by treating more people at home or in outpatient facilities. The Bureau of Labor Statistics reported there were 3,059,800 people employed as RNs in 2018 and projected a 12% increase in jobs through 2028. That's more than two times faster than the 5% average growth for all occupations. RNs earned a median salary of $73,300 in 2019.
However, not all licensed nurses are RNs. According to the BLS, 728,900 Americans worked as a licensed practical nurse (LPN) or a licensed vocational nurse (LVN) in 2018, with more than a third employed in nursing homes and other residential care facilities. These jobs generally focus on basic care and comfort and offer lower pay than RN positions at an average salary of $47,480. LPN or LVN roles call for only a single year of higher education, usually completed at a community college or technical school.
With more coursework and clinical experience under their belts than a practical or vocational nurse, RNs are qualified to handle complex tasks like independently assessing a patient's condition or coordinating care from multiple providers. They may be responsible to:
Use medical equipment
Perform laboratory tests
Record medical histories
Develop or modify treatment plans
Administer drugs or other treatment
Order and evaluate diagnostic tests
Prepare rooms, instruments and equipment
Collaborate with other healthcare professionals
Assess a patient's condition and note any symptoms
Advise a patient and family members on how to manage treatment and recovery
What is a BSN?
A Bachelor of Science in Nursing will help build your expertise across a wider range of nursing, patient care and health topics than a two-year program, preparing you for expanded duties and leadership roles. Organizations like the Institute of Medicine, the American Nurses Credentialing Center and the AARP have called for states and institutions to meet emerging challenges by mandating that more nurses hold a four-year degree. In 2019, the Center to Champion Nursing in America reported that 56% of RNs held a BSN or higher, an all-time high.
A bachelor's program gives nurses an edge in the workplace by preparing them to:
Make decisions based on scientific knowledge and evidence
Provide high-quality care that leads to improved outcomes
Apply informatics concepts and data-driven strategies
Communicate clearly with patients and families
Formulate patient-centered treatment plans
Think critically about all aspects of nursing
Collaborate with multidisciplinary experts
Pursue professional advancement
Become an effective leader
Many nurses complete a BSN before they become RNs, but you can also go back to school after gaining on-the-job experience. Under legislation passed by New York State in 2017, RNs must now earn their bachelor's within 10 years of their initial licensure. Several other states have considered enacting similar measures, and many already require some form of continuing education.
An RN to BS in Nursing curriculum presents a variety of concepts and techniques that allow professionals to work more independently and take charge of multidisciplinary teams. Some of the topics that may be covered in these programs includes:
Project management
Scholarly writing for medical experts
Information technology and databases
Management of chronic illness and injury
Interdisciplinary communication strategies
Processes for quantitative and qualitative research
Biological insights into detecting and treating diseases
Laboratory methods for comprehensive health assessment
Nutritional guidelines to promote health and manage disease
Patterns of inheritance in genetic disorders and the ethical issues they present
Preventive and epidemiological measures to address community and global health issues
BSN Careers
A BSN or higher is often necessary to qualify for administrative, research, teaching and consulting positions. Some common job titles for nurses with a bachelor's degree are:
Care coordinator
Case manager
Charge nurse
Critical care RN
Emergency room RN
Geriatrics nurse
Health educator
Nurse manager
Nursing supervisor
Operating room RN
Obstetrical nurse
Pediatrics nurse
Psychiatric nurse
Quality coordinator
School nurse
A four-year degree can also improve nurses' annual earnings. PayScale reported an average BSN salary of $84,000, though income varies based on a number of other factors like region and specialized expertise.
Fitting a Bachelor's Program into a Nurse's Life
An RN to BS in Nursing program offers current RNs a clear path forward in their careers. By taking online courses, full-time nurses can earn the additional credential they need to get ahead while learning about the latest advancements, like methods for leveraging data to prevent the spread of disease. Clinical hours provide experiential learning opportunities for BS in Nursing students to apply new concepts to their daily work.
Of course, seeking higher education is challenging, especially when you have to balance full-time professional responsibilities as a nurse. The director of Adelphi University's RN to BS in Nursing program, Associate Professor Janet Raman contributed to a study that provided insights into what variables are most likely to impact student success for nurses working toward their bachelor's degrees. The data revealed just how crucial it is to receive encouragement and support, especially if you're also managing childcare and other family responsibilities.
Fortunately, online classes offer current RNs the convenience to expand their skills while continuing to serve patients and at home. Jacqueline Brandwein, a clinical associate professor in the Adelphi College of Nursing and Public Health, explained some of the advantages she's discovered from teaching online.
"It's very flexible and allows students to meet their personal schedule needs," Brandwein said. "In an online format, everyone participates. When students who are sometimes hesitant to speak in class are in the privacy of their own homes and have the time to edit what they're saying, they actually say a lot more."
Registered nurses play an invaluable role in healthcare, contributing to wellness and education for patients and their communities. In an RN to BS in Nursing program, you can update your skills and build the knowledge you need to succeed in the next phase of your career. Online classes and clinical hours prepare you to apply analytical methods to problems in areas like epidemiology, chronic illness and genetics while you continue to make a difference as an active professional.
Adelphi University's RN to BS in Nursing
The RN to BS in Nursing from Adelphi University's College of Nursing and Public Health is designed to prepare students to meet the field's current needs and emerging challenges. Online coursework makes it possible for RNs to continue working while they earn their degree. The cutting-edge curriculum focuses on clinical skills, critical thinking, technology, leadership and communication.
RN to BS in Nursing students explore a holistic approach to healthcare in a dynamic online environment. Nurses benefit from an average 10:1 student-to-faculty ratio as they learn from distinguished experts in the field. By completing 35 clinical hours focused on wellness and prevention, Adelphi students gain real-world experience and prepare for the next stage of their careers.
---
Back to articles