---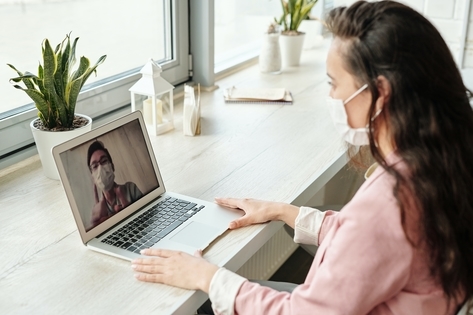 The massive volume of digital information generated and collected in healthcare facilities continues to grow as providers and other organizations strive to make better use of data, improve patient care and lower costs. Electronic health records (EHR) brought organizations wider access to detailed information that can be updated more frequently. Meanwhile, the COVID-19 pandemic has demonstrated how vital analyzing quantitative findings in patient information can be to the well-being of entire populations. As a result of these changes and technical advances, health informatics skills play an increasingly crucial role in today's healthcare organizations.
You can make a difference to public health during the pandemic—and in decades to come—by learning to identify meaningful trends in hospitals, medical practices, public health agencies, insurance companies and life sciences firms. To excel in a health informatics role, you'll need to cultivate your technical knowledge, analytical thinking and problem solving.
---
What Skills Are Needed For Health Informatics Careers?
As a multidisciplinary field, health informatics draws techniques and principles from information and computer science to enable higher quality care and enhance the work that nurses, doctors and other healthcare professionals do. To build an informatics career, you must be familiar with privacy laws and other regulations affecting the healthcare sector. You also need expertise in health information systems, research methods and strategies to make healthcare data more actionable.
Create and Maintain Electronic Health Records
EHR are the digital files containing patients' medical histories, treatment plans, medications, allergies, radiology images and test results. Health informatics professionals may be responsible for not only ensuring the data in an EHR is accurate, but finding ways to make the records more user friendly without compromising patient privacy. You can apply informatics principles to provide doctors, specialists and other authorized users with insights while complying with the security requirements in the Health Insurance Portability and Accountability Act (HIPAA).
Medical coding—using a standard classification system to record diagnoses, report procedures and generate bills—is a key function in many healthcare organizations. Data specialists often need a thorough understanding of how a facility uses these codes to share and protect information. Therefore, current nurses and coders who are already well acquainted with these processes may discover they are well suited to expand on their knowledge and start an informatics career.
Data Saves Lives. Lead the Way.
The COVID-19 pandemic has demonstrated just how vital extensive data and nuanced analysis can be for communities and organizations. By learning how to analyze patient information and treatment results, you can help improve care, perform clinical research or develop new medical products. For example, analysis of patient data might reveal who is at the greatest risk to end up in a serious emergency situation and allow medical staff to intervene early. When you look at everyday situations through the lens of informatics, you may spot numerous opportunities to use resources more effectively, promote efficiency in routine processes and eliminate unnecessary procedures.
Clinical Communication and Collaboration
Clinical communication and collaboration is an evolving skill that changes as the technology we use becomes more complex and connected. With advancements like electronic medical records and internet-enabled health devices, HIPPA-compliant, clinical collaboration of alarms, alerts, and messaging in near real-time is now possible.
The value we can get from health informatics depends greatly on our ability to draw data from many different sources, as well as how effectively we can work together with people in various departments and roles, including clinical staff, IT specialists and decision makers. To collaborate effectively, you should have the background to use correct medical terminology but also be prepared to discuss data and technical issues in ways that make sense to non-experts. Analytics can only help organizations make better decisions when the decision makers understand what the information means and how they can act on it. Skills in interpreting data and presenting your findings with persuasive language and visuals allow you to make the case for change.
Build and Manage Databases
Handling vast amounts of sensitive information is a common responsibility of working in healthcare informatics. You'll be in the best position to advance your career if you know how databases function and can develop solutions for storing information that fit your organization. Some of the most valuable technical skills for health informatics roles include the capabilities to:
Perform systems analysis
Manage data warehousing and run reports
Bring new systems for collecting and analyzing data into a healthcare organization
Gain insights from EHR through analytics tools and methods
Build and maintain hierarchical and relational databases, including writing Structured Query Language (SQL) to organize and retrieve information
Extract and query healthcare data with analytics software
---
How Informatics Professionals Make an Impact in Healthcare
Informatics convey a detailed perspective on operations and strategy for all types of healthcare facilities and businesses. As providers, insurers and other organizations prioritize reaching measurable results in value-based care, data management and analysis become more important. Even healthcare professionals in roles that don't currently involve heavy use of information technology still benefit from understanding informatics so they can offer feedback and interact productively with information and health IT specialists.
You can put health informatics skills to work in a wide variety of careers such as:
Care Coordinator
These professionals ensure that patients consistently receive high-quality treatment when they must see multiple providers or visit more than one facility. A care coordinator is responsible for maintaining continuity among the efforts of primary care physicians, specialists, nurses and technicians. This position requires the skills to analyze EHR, spot any dangers to the subject's well-being, eliminate redundant tests and help patients manage their insurance coverage.
Clinical Data Manager
Clinical informatics professionals facilitate care for patients by strengthening an organization's network infrastructure and practices for collecting, storing and analyzing healthcare information. Data managers must have the technical abilities to meet the requirements of specific projects by processing and evaluating clinical information, planning resources and workflows. They may build databases or design interfaces in addition to training clinical staff and troubleshooting.
Data Analyst
Data analysts build careers in healthcare organizations such as insurance companies, health systems, private physician groups, government agencies, EHR vendors and consultancies. In these contexts, analysts capture, organize and report on relevant information from sources such as health records, insurance claims and patient surveys. Data specialists contribute the greatest value when they communicate what they've learned in the form of clearly understandable strategic recommendations for stakeholders.
Electronic Health Records Manager
EHR managers are responsible for ensuring the quality and security of patient data. They may collect patient information, code reimbursement claims, process Release of Information requests, and check records for completeness, accuracy and regulatory compliance. They should also be effective communicators who can report on clinical results and discuss patient needs with providers and representatives from insurance companies.
Health Informatics Management Director
To lead electronic recordkeeping in today's healthcare organizations, an executive must have a thorough understanding of methods for data acquisition and management. Informatics directors strategize to accomplish an organization's goals for maintaining EHR and scaling up operations. They oversee the implementation of new technology, supervise training and find opportunities to increase the speed and accuracy of reporting.
Nursing Information Specialist
Professionals with nursing informatics skills can lead improvements in hospitals, clinics and other facilities. Burning Glass reports that nursing informatics competencies will become a common job requirement for nurse practitioners over the next decade, projecting 36% more job postings will request this skill. Nurses can serve as a link between healthcare providers and technical staff, designing, developing and implementing health information solutions that make it possible to establish processes that optimize the use of data systems.
Physician Assistant
Physician assistants take on a wide range of duties in healthcare settings while working with a licensed physician or surgeon. They may be tasked with examining patients, creating treatment plans, conducting procedures, coordinating care and assisting surgeries. More and more, these medical professionals are also asked to handle EHR and other data management needs for a practice or hospital. According to Burning Glass, there will be more than 37% growth in the demand for health informatics skills in physician assistant job listings in the next 10 years.
---
Better Information to Prepare for the Next Health Emergency
Digital information has become essential to healthcare with advancements in multiple areas of technology. For example, mobile health applications make it possible to remotely gather details about patients. At the same time, centralizing patient information makes it easier for multiple providers to carry out unified treatment plans.
As technology continues to change the ways healthcare is delivered, organizations need experts who know how to make the best use of constantly evolving tools. As a result, careers in health informatics will benefit from continued growth, and you'll find that related skills are invaluable for a wide range of roles.
We've found that a blend of technical education and hands-on experience can be a highly effective means of learning informatics skills. For example, Dr. A. Hasan Sapci, an assistant professor in Adelphi University's College of Nursing and Public Health who has conducted multiple research projects on health informatics education, emphasized the importance of up-to-date resources and hands-on experiences. One study showed how working in training laboratories and completing exercises helped students become more effective and confident in their ability to operate wireless home health monitoring devices. According to Sapci, his findings demonstrate the value of two laboratories he's founded at Adelphi—the Health Informatics Training and R&D Lab and the Smart Home for Home Healthcare Lab—for training the next generation of health informaticians.
Health informatics and analytics are the cornerstones of ongoing efforts to update healthcare systems, and capturing the raw material for analytics insights while securing patient privacy takes highly developed skills. You can provide perspective on today's most urgent health crises and progress in your career by blending technical skills in data analysis with an understanding of how to address patients' needs and effectively communicate. Our Master of Science in Healthcare Informatics equips professionals to take on emerging challenges in collecting health information and identifying insights that lead to better decisions.
---
About Adelphi's Online MS in Healthcare Informatics
The online Master of Science in Healthcare Informatics from Adelphi University's College of Nursing and Public Health prepares students for careers in implementing cutting-edge medical technologies to meet the needs of patients and healthcare professionals. This degree program is an excellent fit for practicing nurses and doctors, health IT professionals as well as career changers. No matter your experience level or background, Adelphi provides multiple layers of support, especially for those who may have been out of school for a while.
Our expert faculty offer personalized instruction in convenient online courses that are informed by years of professional experience. The healthcare informatics curriculum is designed to help working professionals transform healthcare management and delivery. Hands-on exercises and a comprehensive education in health information technology, will develop your proficiency in working with electronic medical records and the systems that are critical to improving patient care.
---
Back to articles