A Degree That Meets You Where You Are
With a curriculum that's updated annually and optional tracks in instructional design and educational technology, this is a cutting-edge program that welcomes both teachers and non-teachers.
From Our Alumni
"The Ed Tech program exposed me to people who are teachers, learning designers, managers and administrators, so I was able to learn from them. I was able to collaborate with people from different professional backgrounds."
— Jose W. Diaz, Adelphi EdTech alum
The online Master of Arts in Educational Technology degree (MA in EdTech) is offered through the Ruth S. Ammon College of Education and Health Sciences at Adelphi University. This program is built to:
Equip you with the right blend of hands-on training, computer programming and knowledge about teaching and learning you need for a successful career in today's educational technology landscape.
Help you carve your own path in a growing field that offers diverse opportunities in both education and business.
To ensure the program's relevance in the real world, we developed it from the ground up with input from industry pros and academicians across disciplines. Additionally, we update the Online MA in EdTech curriculum regularly with special-topic courses, providing students with continuous exposure to emerging trends in a rapidly evolving discipline.
Our MA in EdTech faculty members are passionate practitioners, researchers and educators who are committed to providing you not only with cutting-edge knowledge and skills, but also an exceptionally personalized educational experience. Though all courses are 100 percent online, the program's structure and learning platform offer students rich opportunities for interaction with faculty and each other.
Your education culminates with a multimedia studio capstone course, in which you will develop one or more original educational resources, followed by an independent study course, in which you will pursue a topic of interest through either scholarly research or a creative, integrative educational media project.
Previous classroom experience is not required for the MA in EdTech. We welcome students with a wide variety of backgrounds and career goals.
For those who are teaching professionals, our curriculum may fulfill some certification requirements or professional development hours. Please check your state's requirements page. New York State teachers can see more details on our NYS certification page.
Demand for instructional coordinators is projected to grow 11 percent from 2016 to 2026, faster than the average rate for all occupations.
—U.S. Bureau of Labor Statistics
Learn about the on-campus MA in EdTech here.
---
Opportunities for qualified educational technology professionals can be found in these areas and more:
Higher education
K-12 education
Educational services
E-learning
Business training and development
Content creation
Library sciences
Our students graduate ready to work in a variety of settings and assume roles that may include:
Instructional designer
Instructional technologist
Multimedia developer
Application developer
Software designer
IT coordinator
eLearning consultant
Curriculum development specialist
Training specialist
Teacher
The global e-learning market is projected to grow at a compound annual growth rate of 7.2 percent and reach $325 million in revenue by 2025.
—Global E-Learning Market Analysis & Trends – Industry Forecast to 2025, ReportLinker, 2017
Request Brochure — Start Here
To learn more about Adelphi University's online Master of Arts in Educational Technology and download a brochure, fill out the fields below or call us at 888.252.4110 to talk with one of our enrollment counselors.
Who Can Benefit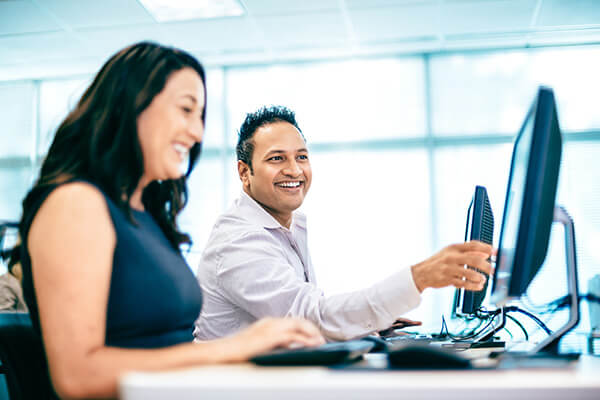 The Master of Arts in Educational Technology online attracts individuals from a broad range of educational and professional backgrounds including teaching, instructional design, library science, communications, Web design, software engineering and computer science. They seek to expand and hone their knowledge and skills to meet objectives that may include:
Entering the field
Changing careers
Remaining competitive in the field
Earning a required credential for professional certification
Expanding their career opportunities
Revitalizing their teaching career
Obtaining higher earnings
Attaining professional development hours
Prospective students typically are inquisitive problem solvers who are interested in or adept at technology, have both creative and analytical thinking skills and value education.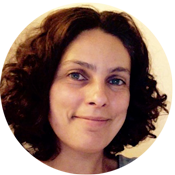 "I cannot speak highly enough about the caring and dedicated professors that make this program the success it is. They are approachable, dedicated and aim to meet their students where they are. This program has empowered me to take chances and build connections within what I bring from my past experiences and what is to come in my future."
Loreto Dumitrescu, Student
---
Program Benefits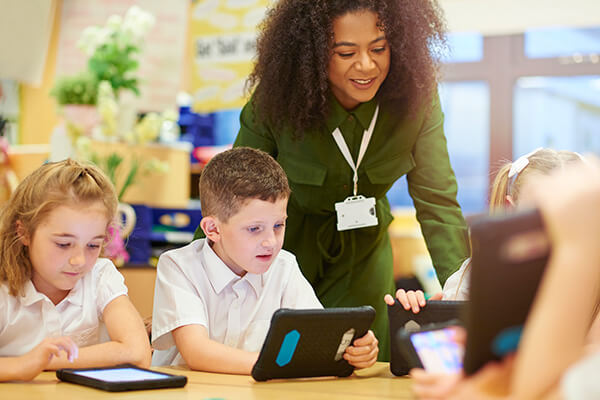 State-of-the-art curriculum equips you with high-demand competencies in a growing field.
100-percent online, instructor-led courses provide you not only with convenience, but also an engaging, personalized, academically rigorous educational experience.
We have a strong job placement record for MA in EdTech graduates and you join a close-knit alumni community.
You study with distinguished faculty members.
For those who want to earn their professional certificate in NY State, Adelphi's MA in EdTech fulfills the graduate degree requirement.
Our New York City location enables us to enlist leading EdTech pros as your guest speakers, supervisors and adjunct instructors.
The Adelphi Faculty Center for Professional Excellence offers two paid internships to EdTech graduate students.
Flexible entrance requirements—no GRE required
---
Information for New York State Teachers
If you are an initial certificate holder in New York State who would like to move to a professional certificate, the Adelphi MA in EdTech brings you one step closer to this credential by fulfilling the master's degree requirement for most content areas.
Current NYS teachers who have professional certification but need Continuing Teacher and Leader Education hours can earn up to 32 hours in this master's program.