Advanced Certificate in Healthcare Informatics Program Overview
"Our professors are a big part of what sets our Graduate Healthcare Informatics Program apart from others. We limit class sizes and promote individualized attention in the classroom, but more than that, our faculty members get to know their students and advocate for them as they prepare for career advancement."
– Mary L. Jahrsdoerfer, PhD, RN, Clinical Assistant Professor and Program Director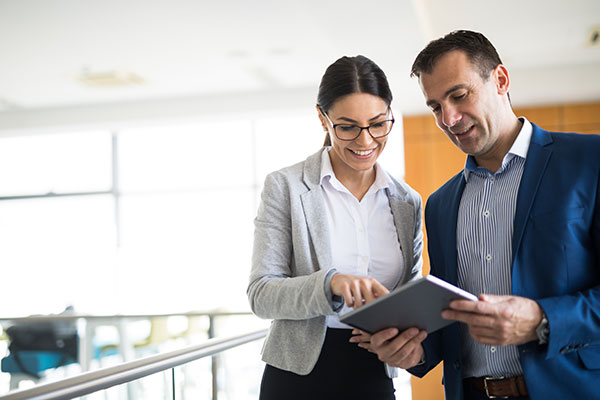 Adelphi University's online Advanced Certificate in Healthcare Informatics program is designed for working professionals both inside and outside of the medical field who are eager to hone their health informatics skills. Through project-based learning and asynchronous coursework, students develop their expertise in a mix of technical and health operations disciplines, including business, health informatics, information systems, organizational and project management, and data security and analysis.
This 12-credit health informatics certificate online program allows you to complete your studies in just over a year, while gaining specialized training through two specialized track options: technology or clinical.
Depending on the track you choose, you'll learn to apply information science and technology solutions to solve health informatics problems, identify strategies that contribute to effective telemedicine program development, analyze how clinicians and patients use technology to improve quality of care and interpret the interrelationships between information and health behavior and design and develop modeling solutions for clinical decision-making.
Our online health informatics certificate program is taught by the same diverse group of leaders who teach our online MS in Healthcare Informatics.
---
Program Benefits
Earn your certificate in 15 months. This advanced certificate allows students to gain specialized healthcare skills more cost- and time-effectively.
Learn from expert faculty with diverse career backgrounds. Our faculty is made up of doctors, nurses, educators and business leaders dedicated to providing support to students and creating engaging coursework.
Experience a specialized curriculum with an interdisciplinary edge. Choose between our technology or clinical informatics tracks. Both integrate concepts in business, health informatics, information systems, organizational and project management —all within a healthcare framework.
Make connections and gain industry insight from a top-ranked university. Adelphi has been recognized as a Career Development College and a College of Distinction in Engagement, Teaching, Community and Outcomes (2018-2019) thanks to our commitment to equipping students with the skills to succeed in their lifelong career journey.
A program designed for working professionals. Through a 100% online learning platform and asynchronous coursework, you can earn your certificate anywhere, anytime. No GMAT/GRE required.
A certificate that can stand on its own or be a head start toward earning a master's degree. Once you earn your certificate, you have the option of entering our online MS in Healthcare Informatics program without reapplying. The credits you earn will count toward your master's degree.
The employment outlook of medical and health services managers is projected to grow by 32% from 2019 to 2029.
– U.S. Bureau of Labor Statistics
---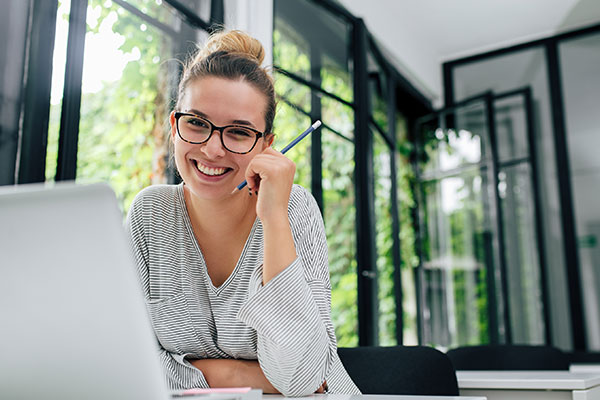 Who Can Benefit From an Online Health Informatics Certificate?
Adelphi's online healthcare informatics certificate program welcomes students from a diverse range of professional backgrounds, including doctors, nurses, dentists, business professionals, IT experts and more. According to the U.S. Bureau of Labor Statistics, the market for health informatics jobs is projected to grow 8% by 2029, much faster than the national average. It's a great time to build your knowledge and secure your career in the field, whether you come from a medical, technical or business background. You'll have plenty of opportunities to connect with peers from similar, as well as very different, professional perspectives in our program. For example, our current students include:
Experienced medical professionals ready to expand their insight into how technology plays a role in healthcare
Business-driven professionals who are looking to gain medical knowledge for health informatics careers
Career changers who want to dip their toe into the field of healthcare informatics without committing to a master's degree
---
Health Informatics Careers
A health informatics certificate can increase your salary and equip you with marketable skills. PayScale shows that the median salary for health informatics specialists is $67,080 a year. Earning a health informatics certificate online is a great way to start taking the next step in your career, while still excelling within your current role. Our program can help you better understand the data health organizations depend on and give you with the skills to pursue a wide variety of opportunities within health informatics. For example, some health informatics jobs include:
Electronic medical records specialist
Healthcare informatics specialist
Project management
Data analyst
Nursing informaticist
Health IT support