From Our Faculty
"The MS in Healthcare Informatics program provides opportunities to develop key health informatics skills through its unique curriculum and coursework that focuses on hands-on learning and field experiences."
— Dr. Hasan Sapci, Assistant Professor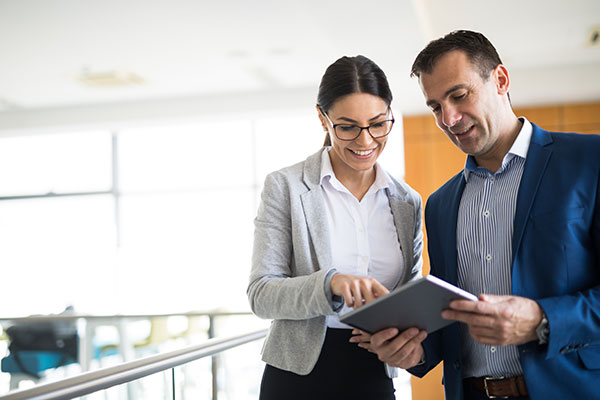 Change the Way Healthcare Is Delivered and Managed
Learn to transform medical data into valuable insights that improve patient care. Established informatics and non-clinical professionals are welcome to apply—no previous healthcare experience is required.
Healthcare organizations and their partners have an unprecedented amount of data due to the adoption of new technologies and improvements in our ability to participate in real-time virtual collaboration, predict physiological trends, monitor patients and track physical activity. Similar advancements have been made in our ability to store enormous amounts of complex patient-sensitive digital information. Healthcare informatics professionals play a critical role in helping their organizations manage and use that information to improve patient care and make their organizations operate more efficiently.
Whether you're an experienced health professional, health IT professional, or are looking to switch careers, the healthcare informatics field offers a wide range of opportunities. Our online MS in Healthcare Informatics equips you with the tools you need to advance your career in this increasingly data-driven future.


Request Brochure — Start Here
To learn more about Adelphi University's online MS in Healthcare Informatics and download a brochure, fill out the fields below or call us at 888.252.4110 to talk with one of our enrollment counselors.
What Is Healthcare Informatics?
Healthcare informatics is about helping organizations manage their data more effectively to improve the quality of care and enhance efficiency. Informatics exists for clinical and business purposes, giving organizations the system-processes and tools to predict, collect, store, manage and analyze data.
Using health informatics effectively also enhances collaboration and improves care. For example, nurses, doctors and the entire clinical team rely on emerging healthcare technologies to better communicate, collaborate and coordinate patient care. Getting the right information to the right person at the right time is essential for good patient outcomes. Informatics is the engine that powers this collaborative data mechanism.
---
Online Master's in Healthcare Informatics Program Overview
Graduates of Adelphi's program will be able to:
Apply information science and technology solutions to solve health informatics problems
Identify strategies that contribute to effective telemedicine program development
Analyze how clinicians and patients use technology to improve the quality of care
Interpret the interrelationships between information and health behavior
Design and develop modeling solutions for clinical decision-making.
—Dr. Hasan Sapci, Assistant Professor
By enrolling in the program, you'll gain knowledge on the effective use of cutting-edge telemedicine and telehealth systems. Additionally, you'll develop a thorough understanding of how to transform raw medical data into valuable information.
With hands-on exercises and a comprehensive education in health information technology, you'll have the opportunity to develop your proficiency with different health information systems, such as electronic medical records (EMRs), that are critical to improving patient care around the world.
The master's degree in health informatics is in candidacy status, pending accreditation review by the Commission on Accreditation for Health Informatics and Information Management Education (CAHIIM).
Learn more about our curriculum.
---
Program Benefits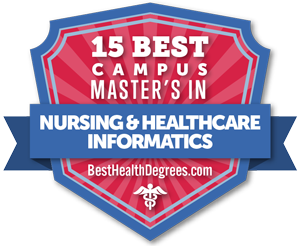 An online research laboratory that allows for a hands-on learning experience no matter where you are in the world.
Distinguished faculty members with diverse professional backgrounds who will provide you with a personalized and supportive learning experience.
Expert assistance from dedicated Adelphi faculty and staff when determining a location to complete your practicum.
Gain field experience and graduate from a high-ranked school with a strong alumni network and national reputation for excellence.
Flexible entrance requirements no matter your experience or background — no GRE required.
---
Healthcare Informatics Careers
There are many careers that utilize health informatics skills, including both clinical and non-clinical positions. According to Burning Glass, a platform that collects data from job postings, some of the most common health informatics careers include roles like registered nurses and clinical managers as well as more data-centric positions like applications manager and data analysts. The median estimated salary for jobs mentioning health informatics was $74,190 in 2019; for those same roles that mention a master's degree, the median salary increases to $84,584.
We designed our online healthcare informatics master's program to be comprehensive and career-focused, ensuring that students graduate with leadership, managerial, technical and analytical skills to advance their careers and help bring meaningful change in the healthcare field.
As a result, our program equips graduates with relevant skills for a variety of roles, including:
Application Specialist
Clinical Data Analyst
Clinical Data Manager
Computer Network Architect
Electronic Health Record Builder
Health Informatics Management Director
Health IT Support
IT Manager
Systems Analyst
Web Developer
---
Who Can Benefit
The online MS in Healthcare Informatics program is geared to individuals with busy professional and personal lives who want to expand their knowledge of health information systems, hone their skills in leveraging healthcare data for decision-making and advance or change careers. Our students have varying educational and professional backgrounds and may have no professional experience in healthcare or technology. They include:
Clinicians (doctors, nurses, pharmacists, lab techs, etc.)
Non-health IT professionals (programmers, analysts, database administrators, etc.)
Career changers
---
Advanced Certificate in Healthcare Informatics
We also offer a 12-credit Advanced Certificate in Healthcare Informatics that students can earn online in 15 months. This program offers two specialized track options: Technology and Clinical Informatics.
To learn more, visit our certificate program page.