Field Placements
Field education is a central component of graduate social work programs, teaching students to apply the theory and knowledge learned in the classroom to social work practice in agency settings.
Field work assignments include conducting face-to-face interviews with clients both individually and in group settings. We are affiliated with more than 1,000 human service agencies throughout the New York metropolitan region, including, but not limited to:
Child welfare agencies
Community centers
Detention centers and correctional facilities
Domestic violence agencies
Mental health clinics
Medical and psychiatric hospitals
Nursing homes and extended care facilities
Residential treatment facilities
Schools
Substance abuse treatment programs
Veteran's programs
Youth service agencies
Our experienced faculty will work with out-of-state residents to find similar field work sites. Visit our Field Placements page for more information on the timing and practicality of this central component to the Online MSW program.
Learn more about the on-campus MSW program here.
---
On-Campus Residency
Personal relationships are at the core of social work, and students in our online MSW program build professional connections with each other and their professors by attending required on-campus residencies.
These two to four-day, in-person experiences take place twice annually in August and January at Adelphi's main campus on Long Island in Garden City, N.Y. During the residencies, you'll have the chance to collaborate with peers and faculty in a traditional classroom setting as well as participate in networking opportunities like lunches.
See our curriculum page for more information and the residency schedule.
Virtual Residency
Beginning in January 2022, MSW students will have the option to attend virtual residencies, which will include opportunities to interact with peers and faculty. Students receive a virtual agenda prior to the residency. Current students may be granted permission to attend virtual residencies on a case-by-case basis.
See our curriculum page for more information and the residency schedule.
Who Can Benefit
The MSW program online is geared to individuals with busy professional and personal lives who want to expand their knowledge, hone their skills, and earn a professional credential that is required for employment or career advancement in the field of social work. Since we offer three distinct paths to degree completion, our students have varying educational and professional backgrounds and may have no professional social work experience. They typically are interested in human nature and social justice and want to make a difference in people's lives. They include:
More than ninety percent of Adelphi University MSW degree program graduates gain employment within a year of graduation.
Program Benefits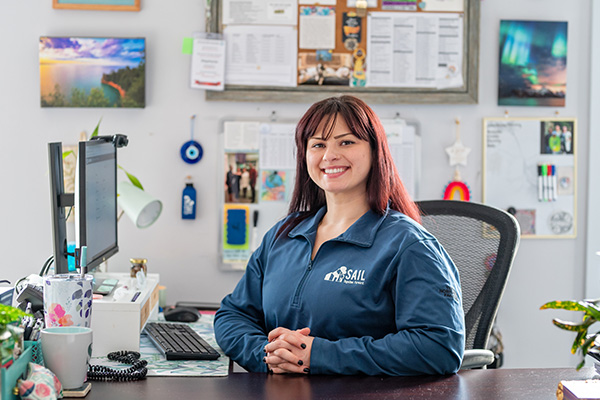 Our unique blend of online learning and five to six intensive residencies at our Long Island campus offer you a convenient educational option that makes sense for training in a discipline based on human connection.
Virtual residency option in lieu of on-campus learning, which includes networking opportunities with faculty and peers.
Distinguished faculty members with diverse research interests and professional backgrounds provide students with an exceptionally rich learning experience.
You flourish with comprehensive field placement support and benefit from a curriculum geared to licensure—in any state.
You gain an advantage in the field by graduating from a ranked school with a strong alumni network and national reputation for excellence.
We offer three paths to degree completion, tailored to your educational and professional background and geared to obtaining licensure.
Flexible entrance requirements—no GRE required