About This Degree
Get specialized training for leadership roles in homeland security, healthcare emergency management, environmental emergency management and more.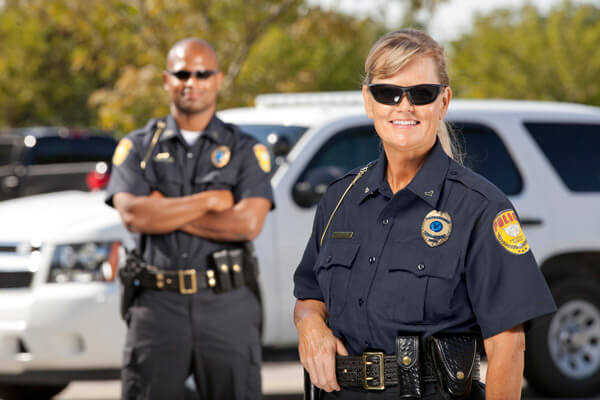 Learn Strategies That Save Lives
Augment your current experience with a well-rounded, advanced education that gives you a competitive edge and expertly prepares you to oversee enterprise risk management and manage any emergency.
The online Master of Science in Emergency Management (MS in EM) provides you with the practical broad-based knowledge and state-of-the-art training that emergency managers need to effectively lead in today's increasingly complex, interdisciplinary emergency management environment.
Our cutting-edge curriculum offers advanced training in all-hazards planning, an approach that applies across disciplines and organizations. Courses are developed and taught by Adelphi University faculty members, many with front-line experience managing major planned and unplanned events including presidential visits, global meetings, terrorist attacks, health epidemics, aviation emergencies and natural disasters.
The 100 percent online, instructor-led program provides working professionals with hands-on training and specialized knowledge backed by theory. It offers both maximum flexibility and personalized instruction.
Whatever your role and wherever you work, our faculty customize the curriculum to ensure that your Adelphi emergency management education aligns with your professional circumstances and goals.
Military personnel can apply G.I. Bill benefits and take advantage of the Concurrent Admissions Program (ConAP), which allows soon-to-enlist or currently enlisted military personnel to enroll in and complete college courses while they continue their service commitments. A Graduate Enrollment Counselor can help you navigate your options.
Since 1970, the annual number of disasters worldwide has more than quadrupled to about 400.
—The Economist, August 29, 2017
Our graduates assume roles as emergency management directors, emergency management consultants, public safety directors, hazard mitigation officers, homeland security officers, risk managers and business continuity managers in a broad range of settings that include:
State and local governments
Federal agencies
The U.S. military
Disaster relief and other non-governmental organizations
Hospitals
Oil and gas extraction companies
Electric and utilities companies
Business
Universities and colleges
One of the tests of leadership is the ability to recognize a problem before it becomes an emergency.
—Arnold H. Glasow
Request Brochure — Start Here
To learn more about Adelphi University's online MS in Emergency Management and download a brochure, fill out the fields below or call us at 888.252.4110 to talk with one of our enrollment counselors.
Who Can Benefit
The Master of Science in Emergency Management online attracts individuals from a broad range of educational backgrounds who have experience in emergency services or related fields. They want to expand their knowledge and earn a professional credential that is required for a career change or career advancement.
Prospective students typically are accomplished working professionals who want to make a difference and are interested in or adept at developing strategy and leading.
---
Program Benefits
100 percent online, instructor-led courses enable you to advance your education without disrupting your career.
The state-of-the-art MS in EM curriculum teaches you how to manage disaster preparedness, mitigation, response and recovery, and can be tailored to address your specific career goals.
You learn about the latest technology including the use of drones in disaster response.
You gain rich learning experiences and networking opportunities by studying with emergency management professionals from diverse areas including public service, military, emergency services and business.
You can earn an 18-credit Certificate in Emergency Management, which applies as credit toward your MS in EM.
Flexible entrance requirements—no GRE required
---
Career Landscape
As emergency management more broadly and firmly establishes itself as a profession, the career path to emergency manager now requires both experience and education. Though police, fire, emergency medical or related practical experience provides a strong foundation for an emergency management career, leadership roles demand specialized training that emphasizes the development of collaboration and communication skills and broad-based knowledge across disciplines including business administration, public health and information systems.
As public and private-sector emergency management programs expand to include risk-based planning, community outreach and rebuilding for sustainability, the field also is providing opportunities to individuals who may have no professional emergency service background, but have other applicable expertise.
These and other developments, including widespread climate disasters, cyberattacks and other threats, are creating demand in the field for individuals who have master's level emergency management education.
---
Program Distinctions
Distinguishing the best online colleges and degree programs from nearly 2,000 institutions, OnlineU aggregates alumni salary data and tuition rates to determine their rankings. We are proud to be recognized as:
#4 Best Online Master's Emergency Management Degrees in 2020
#4 Best Online Master's in Homeland Security Degrees in 2020