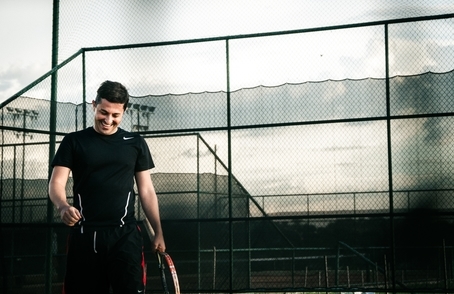 You know the ins and outs of your favorite sports: the rules, the stats and the histories. While many aspects of the games stay constant, advances in technology and shifts in funding are transforming how professional leagues and collegiate athletic associations function. And for anyone who's considering a career in sport management, it's vital to stay on top of these changes.
In this piece, we'll explore some of the trends that are impacting the world of sports, from the way we experience games through social media and streaming services to the effects of legalized sports betting and esports. This new era presents both opportunities and challenges for professionals who pursue collegiate athletic administration or sports marketing careers.
---
Trends in Sports Management
The Impact of Social Media in Sports
Social media has reshaped the way fans enjoy sports content and delivered unprecedented interactions with teams and individual players. Social media platforms are now critical hubs for sports management professionals as they work to develop their brands, market upcoming events and share information with the public.
Due to the challenges presented by the COVID-19 pandemic, the industry has been forced to find new, creative ways to engage fans and connect them with players and the teams. Strategies that were previously planned for implementation two or three years down the road are being field tested now because of the unprecedented complete shutdown of sports.
Opportunities: New Revenue Streams and Ways to Connect with Fans
Outside of the stadiums, broadcast television and the radio used to be the only places you could find sports programming. Now, digital platforms like Twitch, YouTube and Facebook stream live sports and feature highlights. Meanwhile, apps like WhatsApp and Twitter have emerged as hot spots for conversations among fans, players and industry professionals.
For example, the social media team for the Adelphi University Panthers offers regular updates on games and other events through a Twitter account, adding a visual dimension via Instagram. A YouTube channel presents highlights from games alongside interviews with players and coaches.
The global reach of social and streaming media has the potential to increase fan participation while adding value to sponsorships and partnerships.These possibilities could boost the popularity and revenue of smaller sports outfits, including college teams and community leagues. In turn professionals who have the multimedia and strategic skills that are in demand at today's sports organizations can advance their careers by managing digital services and crafting engaging content.
Challenges: Lower Ticket Sales and Higher Brand Stakes
With novel opportunities to connect to fans comes the responsibility to produce a consistent "wow factor." As high-definition TV offers an immersive window into every play and online sports content makes it easy to watch from anywhere, professional sports leagues have experienced a decrease in ticket sales. Sports management professionals strive to combat this trend by creating a live experience that pulls people back into the seats. Administrators and marketers are tasked with innovating to meet the expectations of their fans and sponsors through improved ticketing and more personalized digital content.
At the same time, more direct contact between athletes or coaching staff and the public means that sports organizations also have to work harder to own their brand and control negative press. PR and social media specialists track the public buzz as well as posts from athletes, coaches and other employees. Careful monitoring is essential since pro and college teams alike have faced the fallout from controversial or offensive statements. Leaders in sports organizations strive to take control of messaging by asking athletes to audit their social media content and setting policies that require everyone to take these platforms seriously.
State-by-State Legalized Sports Betting
In 2018, the Supreme Court overturned a federal ban on sports betting, paving the way for legalization in many states from Nevada to New York. The Gambling Compliance research firm projected that as many as 40 states could legalize sports gambling by 2024. If the entire country legalized sports betting, a congressional commission estimated the industry could bring in close to $400 billion per year.
One reason for these skyrocketing profits is that gambling outfits can now utilize mobile devices, making it easier to place and track bets. Regulatory changes may have considerable implications for the future of the fan experience and the revenue streams of sports organizations.
Opportunities: Lucrative Partnerships and Data-Driven Jobs
Peter Guber, a co-owner of the Golden State Warriors and Los Angeles Dodgers, told the New York Times that players, sponsors and other stakeholders in sports all stand to benefit from legalized betting. Betting outfits already sponsor teams in England, and we can expect to see more partnerships and sponsorships as the gambling industry grows in the U.S.
Placing sports bets is not just about who wins and who loses, but diving deeply into performance and game statistics. That means leagues can accommodate this burgeoning industry by gathering and publishing more extensive data or creating their own analytics and data visualization platforms to engage fans. In a sports world that's already highly focused on quantifying the performance of every player and team, the contributions of data analysts and analytics consultants could become even more crucial in the years ahead.
Challenges: Will Betting Hurt Teams, Athletes and Fans?
The rising tide of legal betting could result in problems for athletic administrators, affecting their teams and public perception. The NCAA has forbidden student-athletes from wagering on the sporting events under its auspices. Yet, the organization's research suggested that many players already suffer from gambling addictions, find themselves under pressure to provide inside information or may even receive offers of bribes.
As a result, the NCAA has advocated for federal laws against betting in collegiate sports that would override state-by-state legalization. In an interview with ESPN, Vice President of Hearing Operations Naima Stevenson Starks explained the organization's position.
"It's fairly daunting to think that every state would have a different set of regulations," she said. "Having some minimum standards, we are very supportive of and have been an active proponent of."
Rise of Esports
Competitive gaming has become big business around the globe and captured the attention of millions of fans. Business Insider estimated that esports revenue will pass $1.5 billion and viewership will grow to 646 million by 2023. This new way of experiencing elite competition has the potential to complement and expand traditional sports markets, bringing fresh possibilities for growth to organizations .
Opportunities: Crossover Careers and Partnerships
There's substantial overlap between traditional and esports: Gaming tournaments, teams, and players require similar oversight, promotion and branding. Some major venues already host both types of events, such as the Staples Center in Los Angeles and the Copper Box Arena in London. For many in sports management careers, including marketing and PR professionals and contract specialists, it could make sense to work within both fields.
Esports also provides new opportunities for sports franchises to connect to fans and expand their merchandising. Officially licensed games from professional organizations such as the NFL, FIFA, NASCAR and the NBA attract players and audiences to high-stakes events like the Madden Bowl and the eWorld Cup.
Similarly, the exploding popularity of online streaming paves the way for many new sponsorship opportunities. As fans connect more with individual players online, they will be able to see the brands that support them. There will also be more opportunities for variety in the types of sponsored content that brands and their sponsors are able to promote; for example, many popular esports streamers produce how-to guides.
Challenges: Esports in College Athletics
It's clear that collegiate athletic programs have an important place in the future of esports as the number of varsity teams rapidly grows. A governing body, the National Association of Collegiate Esports, was founded in 2016 and reported that its membership reached more than 170 schools by 2020.
However, there may be obstacles to deepening the connections between traditional college teams and their virtual counterparts. Video game licenses have presented a major sticking point for college athletics since a legal dispute caused the NCAA to stop allowing official games in 2014. For leadership, concerns still persist about how to create games while preventing further legal difficulties and properly compensating players for the use of their names and likenesses.
Whether or not officially licensed NCAA games reappear on the market, esports and other changes driven by technology will continue to have a vital influence on the direction of sports. Professionals who help athletes achieve their potential and bring exciting events to audiences can find many opportunities for growth in this fast-paced digital culture. The future of the sports industry lies in leveraging the connections between digital media and athletic performance, making the most of a complex landscape for policy and marketing.
Fortunately, the shifts ahead will bring challenging and rewarding roles for management professionals who are passionate about sports. The U.S. Bureau of Labor Statistics predicted 7% growth in employment for postsecondary administrators such as collegiate athletic directors, 11% growth for coaches and scouts and 10% growth for agents and managers of artists and athletes between 2018 and 2028, each higher than the national average for all careers.
It takes all of these professionals to keep the world of sports running, and the field is rich with possibilities to match your unique skills and interests. Pursuing a career in sports administration or other management roles puts you at the forefront of a changing world of teams, fans and technology.
---
Adelphi University's Online Master of Science in Sport Management
Leadership skills are paramount in the field of sport–both on and off the field. The Adelphi online Master of Science in Sport Management is designed for confident, hard-working, ambitious individuals with a passion for sports. The program offers two specializations in athletic administration and sport marketing, empowering students to elevate sport organizations and their brands.
Explore the professional world of sports through the lens of complex concepts in mass media, sales, marketing, public relations and emergent technologies. Get the premier education you need to thrive in the business of sport in as little as 24 months, and benefit from connections with alumni who work for renowned sports teams and organizations.
---