---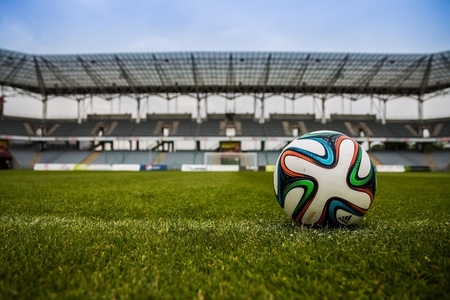 Sports is a massive industry—projected to reach a value of $83.1 billion in North America by 2023 according to PricewaterhouseCoopers—that encompasses long-running professional leagues like the NFL and MLB as well as emerging areas like esports. Growth is fueled by the relationships among players, teams and their dedicated fans.
Like any other type of business, sports franchises rely on marketing specialists to identify and nurture those connections. Sports marketers make an invaluable contribution by developing messaging strategies, communicating with the public and helping to generate revenue.
What Is Sports Marketing?
The sports marketing field offers a wide range of roles and responsibilities focused on growing the profiles of sports organizations and engaging their audiences. These positions range from the public relations professionals who create and implement strategic communications plans for leagues, teams and athletes to the branding experts who shape an organization's identity. Sports marketers may collaborate with individual players or coaches as they promote events, build fan loyalty, manage revenue-producing partnerships and capitalize on a team's popularity.
Because of the breadth of responsibilities involved, key sports marketing skills include both the creative mindset to develop engaging marketing campaigns and the analytical thinking to make data-driven decisions. These are five of the most vital competencies you can cultivate to pursue a successful career in the business of sports:
---
1. Writing and Communication
Clear, attention-grabbing communication is essential for any marketing role, whether you're tasked with crafting email promotions or reporting performance metrics to other stakeholders. By expanding your proficiency in writing and communication, you can consistently engage fans and viewers with powerful, exciting messages. To lead a team as a marketing manager, you must also be able to articulate a compelling vision for the future, provide feedback to employees and update decision makers on the outcomes of campaigns.
Sports marketers should be highly capable verbal communicators and writers with a thorough understanding of the roles that advertising and public relations play in conveying a strong brand identity. Focus on developing essential communications skills like the ability to:
Adjust to the demands of a variety of channels, including online media, print, TV and radio.
Establish your authority by presenting accurate information and using reliable sources.
Identify your audience's interests so you can shift your focus and tone accordingly.
Present a compelling, focused idea in every piece of writing or presentation.
Incorporate visuals that illuminate and expand upon your central points.
Proofread carefully to catch errors in grammar or sentence structure.
Incorporate meaningful transitions that make reading easier.
Maintain an active voice in your writing.
Choose clear, evocative language.
---
2. Analytical Mindset
Analytics have become crucial for marketers in all industries. Sports organizations are particularly aggressive in gathering detailed perspectives on consumer preferences, tracking everything from the reach of advertising campaigns to the specific paths that individuals follow to purchase tickets or officially licensed merchandise. The challenge for sports marketers is to capture the full value of the data that's collected.
Sports marketing professionals must learn to analyze the quantitative information provided by performance metrics and third-party research databases. An analytical mindset makes it possible to find insights that guide better choices in content creation, media placements and targeting future online campaigns.
Building your expertise in using digital tools to manage the complex brand portfolios of sports organizations will help you stand out in the job market. According to an analysis of posting data from Burning Glass, skills in strategy, digital marketing and running email campaigns are all associated with salary premiums for marketing specialists.
---
3. Time and Task Management
Sports marketers often need to keep track of many different moving parts. They may be responsible for managing the communications from franchises and individual athletes while also supervising ad campaigns across multiple channels. To succeed in this field, you must stay on schedule and do your part to keep a team of marketing and PR professionals organized.
Consider the following as you strive to optimize how you use your time:
Plan your days, specifying the hours you will spend on tasks like replying to emails, managing social media and meeting with team members.
Familiarize yourself with a range of industry-standard software tools so you can complete tasks as efficiently as possible.
Implement a management platform to keep team members and contractors on track by streamlining communications, invoicing, and scheduling.
Collaborate with others and delegate responsibilities as necessary.
Know your limits and set priorities.

---

4. Scope and Perspective

A great team doesn't just spectacularly win a single game; athletes must consistently perform at the highest level of competition. Similarly, sports marketers should be adept at planning both short- and long-term strategies. To reach your goals for a brand's future, you first have to overcome immediate constraints on your time and resources.

In today's hyperconnected world of mobile devices and online shopping, marketers need to scale campaigns appropriately and take advantage of opportunities to engage consumers on an individual level. That means sports marketers should be ready to narrow their focus down to a rising player, appealing product or upcoming event, while also maintaining a cohesive story over various media channels. Multi-channel marketing techniques enable franchises to deploy large-scale campaigns and extremely tailored media alike.

Personalization is an increasingly important aspect of marketing, but even with today's powerful data-mining tools, customizing messages for individual consumers presents technical challenges. Though studies show that getting to know customers is key to both campaign and brand success, fewer than 20 percent of marketers are confident in their ability to execute successfully. Expanding your skills in one-to-one marketing by creating personalized emails and customer experiences can make a huge difference in drawing new audiences and forging deeper relationships with fans.

5. Flexibility and Creativity

Marketing is an inherently creative and dynamic field. To help your organization grow, you must keep up with the latest strategies in search engine optimization, visual composition, social media management, customer relationship management and contract negotiation, in addition to understanding the trends that affect the sports industry as a whole.

By nurturing your creativity, you'll be ready to turn these challenges into fresh and exciting campaigns. New technology and techniques mean you'll have the chance to experiment with approaches to engaging your audience and refresh messages that have grown stale. Meanwhile, staying flexible allows you to adjust your priorities when new opportunities emerge or your organization changes its strategic direction.

Apply your creative skills to adapt to a franchise's changing direction or a team's fortunes and capture inspiration for unique content. Strengthen your creativity by continuing to challenge yourself through professional development and problem solving. Keep notes on your ideas so you can circle back when you find ways to apply them.

By engaging your creativity, you'll be able to adapt to changes in the multifaceted sports industry. Your imagination may prove to be your most crucial tool for pursuing a sports marketing career.

Sport marketing careers can be exciting, engaging and rewarding, offering opportunities to grow a loyal fanbase and be a part of the success for athletes and teams. Earning a master's degree in sport management could be a major step in developing in-demand skills and achieving your career goals.

---

About the Adelphi University online MS in Sport Management

The MS in Sport Management at Adelphi University builds a strong foundation of skills for current professionals, recent graduates and those looking to change their career path. You can develop specialized knowledge to reach your objectives by choosing a concentration in sport marketing or collegiate athletic administration.

Learn from faculty members with backgrounds in the industry as you gain experience in market analysis, budgeting and management. Whether you take courses online or on campus, Adelphi offers a flexible, accessible program for professionals interested in starting or advancing a sport marketing career.

---


Back to articles