---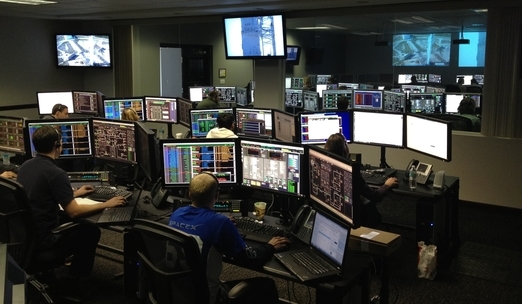 A career in emergency services is highly rewarding and critically important in today's world. This career path challenges you to blend strategic and tactical thinking in crisis situations. On one hand, responding to an event in the moment requires quick action and a short-term plan that can balance hundreds of factors. On the other hand, you also need a long-term blueprint and flexible practices that can be adapted to numerous emergency situations.
Achieving this balance of short- and long-term planning is only possible with strong leaders who are dedicated to saving lives and preventing damage, yet can remain calm in high-pressure situations. You may also find opportunities to lead the coordination of teams and make important operational decisions. Emergency services education is similarly challenging and rewarding— there is a strong need to develop quick, tactical thinking skills while also providing a broad, flexible structure that can help you make long-term decisions.
---
Emergency Management and Administration Degree Programs
If you're considering pursuing an emergency management or emergency services administration education, you have multiple options to explore.
For example, our emergency services degree and certificate programs include an associate's and a bachelor's in emergency services administration as well as a master's in emergency management. To help you decide which option might be the best for you, we wanted to break down some of the differences between the different paths and what careers are available for students in each.
If you have any questions about the career and education path that is right for you, feel free to contact us— our faculty have experience at every level of emergency management and we'd love to help you find the resources you need.
---
Master's in Emergency Management
Master's-level emergency management education explores science, technology, and risk management methodologies as they apply to emergencies. In addition to a broad foundation of knowledge, including all-hazards planning, master's students gain direct experience evaluating real-world policies and their impact on response effectiveness.
A master's in emergency management is ideal if you are passionate about shaping the practices and policies that govern how emergency services operate, and want to develop planning and response expertise for many fields, such as health, homeland security or disaster preparedness.
Because emergency management is a growing field, the exact requirements for many roles will vary by region and by the individual organization. In many cases, however, a master's degree will help you if you want to pursue senior-level specialist or management positions; these roles often require direct experience in addition to preferring either a master's degree or a graduate certificate in emergency management.
---
Master's in Emergency Management Careers – Select Salaries
The careers below represent a small sample of the number of the opportunities in the emergency management field. Because it is a field that many professionals stay in for decades, there is a considerable salary range for many of the positions listed— for example, data shows that 26% of senior emergency management specialists have worked in the field for 20 years or more. Earning the top salaries for these roles typically requires a combination of advanced education and experience.
| Job Title | Average Salary | Salary Range |
| --- | --- | --- |
| Emergency Management Consultant | $106,338 | $80k-$156k |
| Emergency Services Director | $98,000 | $75k-$140k |
| Business Continuity Planner | $87,560 | $85k-$92k |
| Senior Emergency Management Specialist | $87,528 | $68k-$123k |
| Environmental Health & Safety Manager | $78,594 | $53k-$110k |
| Emergency Preparedness Manager | $66,782 | $42k-$101k |
Sources: PayScale.com
---
Associate and Bachelor's in Emergency Services Administration
Undergraduate education in emergency services administration focuses on the operational, training and staffing issues often faced in emergency services organizations. An associate or bachelor's degree can help you enter the field as a coordinator or team manager, especially if you don't yet have a lot of experience; these degrees can also help pave the way for you to enter management if you're already an emergency services or public safety professional.
---
Associate and Bachelor's Emergency Services Administration Careers – Select Salaries
As with positions geared toward individuals with a master's degree in emergency management, the salary range available to professionals in emergency services administration offers a lot of variety. According to PayScale, amount of experience, particularly for roles like emergency manager, is closely tied to higher earnings.
One of the key differences between degrees focused on emergency services administration versus emergency management is the scope of issues that each program prepares graduates for. Emergency services administration undergraduate degrees are focused on leading emergency services teams and the operational challenges of public safety organizations, while master's-level emergency management education will prepare you for roles in both the public and private sector and for leading responses to events of local, state, national and international scale.
| Job Title | Average Salary | Salary Range |
| --- | --- | --- |
| Emergency Manager | $67,255 | $42k-$110k |
| Assistant Emergency Management Specialist | $66,657 | $47k-$103k |
| Public Safety Officer | $55,973 | $38k-$89k |
| Emergency Response Coordinator | $54,704 | $41k-$91k |
| Emergency Services Coordinator | $47,000 | $33k-$78k |
Sources: PayScale.com
---
Which Emergency Services Career is Best for You?
Navigating the different emergency and emergency services careers can be challenging. However, there are a few steps you can take, both to guide your career choice and to determine which degree best aligns with your goals.
Determine whether you want to work in the public or private sector, and what type of organization your ideal career is in—for example, are you interested in homeland security or business continuity for a specific industry in the private sector?
Research current job opportunities in your area and at the national level. Create a list of common education requirements that includes the type(s) of degree and the specific subject area expertise requirements.
Reach out to current professionals in the field and ask them about their jobs as well as what it took them to get where they are now.
Research the typical career advancement opportunities for the job(s) you're interested in. Does the role grow in a way that aligns with what you want to do? Does it develop skills that you're interested in?
If you have questions about potential career opportunities and the amount of education you need, contact us and we'll be happy to guide you toward a program that best meets your needs.
---
About Adelphi's Online Emergency Services Programs
Our online emergency services certificate and degree programs are designed to be comprehensive, practical and to give you skills that will be immediately applicable for your career. Whether you're interested in entering the field or already involved in emergency services, our programs can help you develop your skillset.
Our expert faculty includes leading researchers in emergency management and practitioners with real-world experience responding to some of the biggest emergency events in the past several decades. We're incredibly proud to bring this expertise, personal attention and quality to the online classroom.
---
Back to articles