Students have three opportunities to begin the online MA in Art Education each year.
Upcoming Start Date:
The next start date is August 31, 2020.
We offer rolling admissions, so there is no deadline to apply. However, we recommend submitting your application as soon as possible, as the application review process will end two weeks prior to the start of each semester.
---
Admission Requirements
Students must meet the following requirements for admission to the program:
A baccalaureate degree from an accredited college or university including 30 credit hours in art.
A minimum 3.0 cumulative undergraduate GPA on a four-point scale.
Students must take either the GRE or MAT.
ANNOUNCEMENT: In response to the COVID-19 pandemic, we have modified our admissions requirements. We are offering conditional admission to qualified applicants who cannot take the GRE before the deadline due to postponed testing in their region.
If you are conditionally admitted to the online MA in Arts Education program, you must submit your official score report prior to October 2020.
ETS has moved the exam to be accessed and taken remotely for prospective test-takers in select areas. Review ETS.org for the most up-to-date information.
Note: New York State requires applicants who are seeking teacher certification to meet certain general education requirements. Applicants who do not meet these requirements will still be considered for admission to the MA in Art Ed and may complete these courses in conjunction with the master's degree. An academic advisor will work with you to determine if additional coursework is required.
---
Application Materials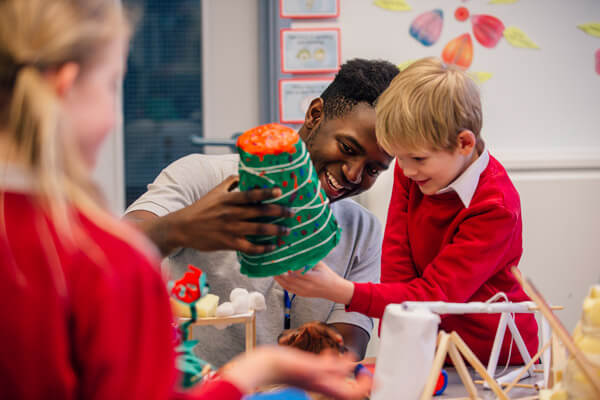 In order to complete the application, all candidates must submit the following:
Completed application
Official transcripts for all schools attended. See below for more information.
Personal statement/essay addressing why you wish to pursue graduate study in art education at this time.
Two letters of recommendation from professional or academic references. Please note that letters from friends and family will not be accepted.
Artistic portfolio of 15-20 images demonstrating competence in one area of specialization, as well as breadth of studio experience in other media. The portfolio may be emailed to artedma@adelphi.edu or submitted on a CD/USB drive (not required for Adelphi art alumni). If emailing, PDF or JPG files are preferred.
A personal interview via phone/video or on campus is recommended to familiarize applicants with program requirements, and to gauge applicants' aptitude for online study in art education.
GRE or MAT score, sent directly from the testing company, using the Adelphi University code 2003 for the GRE and 1417 for the MAT.
$50 application fee
*Students must take either the GRE or MAT.
---
Transcript Submission Details
All candidates must submit official undergraduate transcripts for all schools where credits were earned toward the conferred degree.
Official eScripts can be sent to our office electronically (directly from the institution) to graduateadmissions@adelphi.edu, or via mail (in sealed envelopes) to:
Adelphi Admissions: Adelphi University
Office of University Admissions
Levermore Hall, Room 114
1 South Avenue
P.O. Box 701
Garden City, New York 11530-0701