Laraine Wallowitz, PhD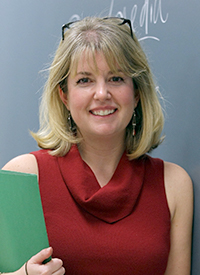 Associate Professor
Ruth S. Ammon School of Education
Phone: 516.877.4412
Email: wallowitz@adelphi.edu
Laraine Wallowitz's research interests include literacy across the curriculum; critical literacy; and gender, class, race and sexuality.
She is the author of the book Critical Literacy as Resistance: Teaching for Social Justice Across the Secondary Curriculum, and her articles have been published in academic journals including English Journal and Iris: A Journal About Women. She has also presented at numerous esteemed research conferences.
Wallowitz earned her PhD in English Education from the University of Virginia and her MA in American Studies from Boston College. She also holds a BA in English Teaching from the University of New Hampshire.