John Garrett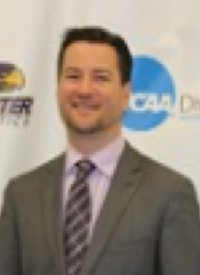 Adjunct Faculty
College of Education and Health Sciences
Phone: 516.877.4260
Email: jgarrett@adelphi.edu
John Garrett has over 10 years of experience in college athletics. Aside from his teaching experience in athletic administration, he is also the associate athletic director and head women's basketball coach at Hunter College in New York.
Garrett has had many titles, roles and responsibilities related to college athletics in his career, including assistant coach, head coach, equipment manager and assistant athletic director for budget and operations.
He holds a Master of Science in Sport Management from Adelphi University.