Jaime Orejan, PhD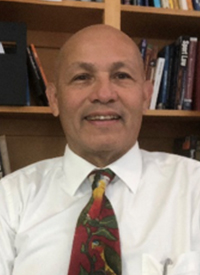 Adjunct Faculty
College of Education and Health Sciences
Phone: 516.877.4260
Email: jorejan@adelphi.edu
Dr. Jaime Oregan has experience teaching in the field of sport management both online and on-campus at a number of universities across the U.S. He also has experience as a soccer coach at the collegiate level and as a consultant in the management and design of athletic facilities.
His professional involvement in sport includes service on numerous committees and boards such as the NCAA Regional Advisory Board for soccer, the National Intramural Recreation Sports Association (NIRSA), the North American Society for Sport Management (NASSM) and the Latin-American Sport Management Association (ALGEDE). He is currently a member of the Sport Marketing Association (SMA) and the Commission on Sport Management Accreditation (COSMA).
He has presented and published research projects at the national and international level, and has co-authored chapters for several sport management textbooks. He also serves as a reviewer for several domestic and international scholarly journals.
Dr. Orejan holds a PhD in Teaching and Sport Administration, a Master of Science in Coaching and Sport Administration and a Bachelor of Science in International Trade and Finance from the University of Southern Mississippi.