Diann E. Cameron-Kelly, PhD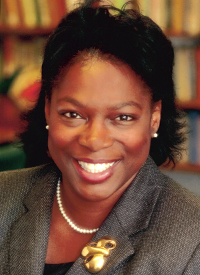 Associate Professor and Department Chair
School of Social Work
Phone: 516.877.4426
Email: kelly5@adelphi.edu
Diann E. Cameron-Kelly's research interests include minority civic engagement; early childhood and civic readiness; and child and adolescent development.
She co-edited the book Treating Young Veterans: Promoting Resilience Through Practice and Advocacy, and she has authored and co-authored numerous book chapters, academic articles and conference presentations. As a Fahs-Beck fellow, she explored the civic legacy of the Civil Rights Era, and received the Sheila Starks Dudley Research Award from the African American Research Foundation.
Cameron-Kelly holds a PhD and MSW, both from Fordham University, and a BA from Temple University.