Adam Siepiola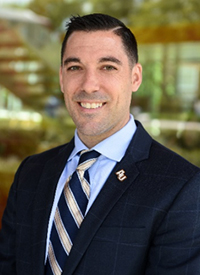 Adjunct Faculty and Director of Advancement Major and Planned Giving
College of Education and Health Sciences
Phone: 516.877.3409
Email: siepiola@adelphi.edu
Adam Siepiola has over ten years of experience in sports communication and media relations. His expertise is in sport public relations and he has been instrumental in developing press releases, media guides and crisis communication plans for Adelphi. He also oversees the University's athletic website.
He has served on three NCAA committees including the NCAA Track and Field Committee and as the tournament director for the 2011 NCAA Division II and III Final Four for women's lacrosse. In his role as the tournament director, Siepiola developed marketing content including signage, media passes and a media guide. He is also a member of the College Sports Information Directors of America (CoSIDA).
Siepiola holds an MBA from Adelphi University and a Bachelor of Science in Sports Management from St. John Fisher College.