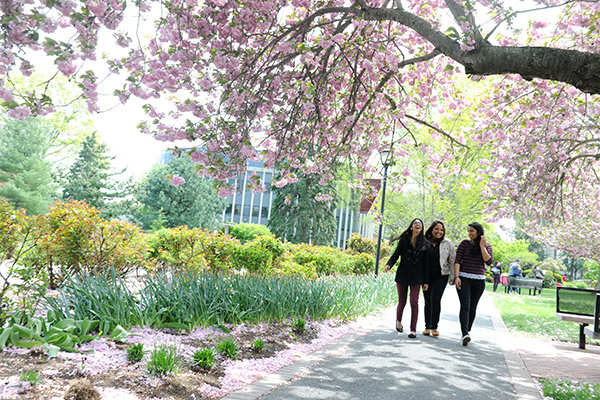 Offered by the College of Professional and Continuing Studies, the 100% online Certification in English to Spanish Translation Studies prepares students to become sought-after, competent translators in just six months. Native Spanish speakers represent one of the largest minority groups in the country, and demand for professionals with Spanish language certification to translate materials is growing rapidly.
High-quality Spanish translator certification requires rigorous training, a high level of accuracy, and an understanding of relevant cultural issues. The noncredit Certificate in English to Spanish Translation Studies teaches students the techniques and procedures needed to produce accurate translations with a focus on medical, legal, and commercial translation skills.
A bachelor's degree is not required for this Spanish translator certification program. Anyone interested in a career that taps into their bilingualism, cultural knowledge, and great eye for detail is encouraged to apply. Along with your application, we require:
a high school diploma or equivalency
fluency in English and Spanish
a writing sample in English and Spanish
Professionals with real translation experience teach this Spanish translator certification online, leading students through research assignments, dictionary work, online discussions and extensive practice translations of medical and legal materials. Students can fit their course of study into their busy lifestyles with ease.
Eligible students obtaining Spanish translator certification through this program will be well prepared to take the American Translators Association (ATA) certification exam.
To learn more about Adelphi University's online Certificate in English to Spanish Translation Studies, use the form provided and download a free brochure.