As an institutional member of the American Translators Association (ATA), Adelphi University is proud to offer the Certificate in English to Spanish Translation Studies as a streamlined path to certification. This program is designed to prepare bilingual students from a variety of backgrounds to fulfill roles as translators in medical, legal and commercial fields.
Upcoming Start Date:
The next start date is February 27, 2023.
Admission Requirements
Admission to this non-credit Translation Certificate program is open to bilingual students worldwide. No test scores or transcripts are required.
All applicants, however, must complete an entrance exam to gain admission to the non-credit program. This exam helps ensure that a student's current translation skillset is sufficient for the coursework. The exam is free to take, and prospective registrants will receive either a passing or failing grade.
Please note that international students in this program are not eligible for an F-1 visa.
---
Program Registration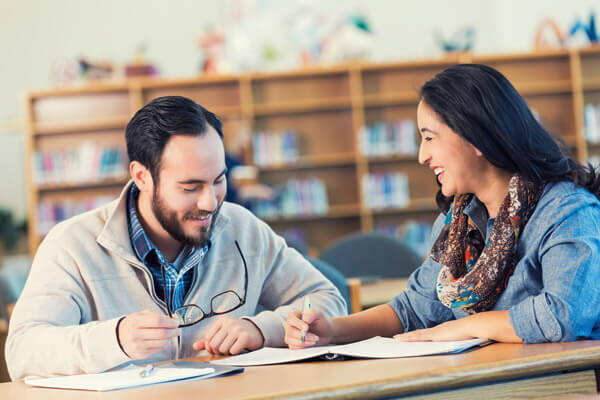 Accepted students have multiple opportunities to start the certificate program each year. For start dates and registration information, please contact an enrollment counselor at 888.252.4110.
Students gain entry into the program by submitting their free admissions exam. For access to the exam, please fill out the form below. We also encourage you to speak with an enrollment counselor at online@adelphi.edu or 888.252.4110 to ensure the program is the right fit for you.
Applicants will be notified of an admissions decision via email within one week of submitting a completed exam.
Once registration has opened, accepted students will receive an email with a link to register. Students must pay at least the minimum payment of $1,725 at the time of registration.
Registration closes two weeks before the start of classes. Interested students are encouraged to take and submit their exam as early as possible to ensure they have a seat in the class.
---
Tuition
Below is a breakdown of the tuition for the online English to Spanish Translation Studies Certificate program. Visit the Tuition & Financial Aid page for additional information on tuition, fees and deposits.
| Program | Credits | Cost/Credit Hour* | Tuition* | Deposit |
| --- | --- | --- | --- | --- |
| Noncredit Certificate in English/Spanish Translation Studies | – | – | $2,725 | N/A |
*Tuition and fees based on 2021-22 rates. Tuition and fees subject to change. Total tuition may vary based on credits taken.
Request Brochure — Start Here
To learn more about Adelphi University's online English to Spanish Translation Certificate and download a brochure, fill out the fields below or call us at 888.252.4110 to talk with one of our enrollment counselors.