Who Can Benefit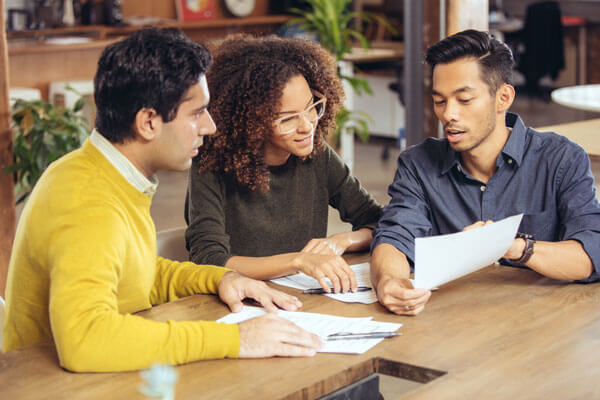 The online English to Spanish Translation Studies Certificate attracts individuals who are proficient in both English and Spanish from a broad range of educational and professional backgrounds. Prospective students include:
Career changers
Recent high school and college graduates seeking quick entry into a career
Retired teachers and other professionals seeking a second career
Doctors and lawyers who want or need to communicate more effectively with patients and clients
Business professionals who want or need to translate material for customers, employees or others
Individuals seeking to supplement their income
Individuals seeking work-from-home opportunities
Individuals who want to serve their community
The global language industry is projected to grow to $45 billion by 2020.
—Common Sense Advisory, The Language Services Market: 2017
Career and Education Landscape
Among factors driving the growing demand for translation services are increasing globalization and immigration, as well as federal laws governing the provision of services to all people regardless of race, color or national origin.
In the United States, persons with limited English proficiency are entitled to language assistance in a variety of circumstances and settings. Hospitals and court systems, for instance, must provide limited English proficiency individuals with written and other communication in their language.
Though businesses may not be required to translate written material, effective communication with employees, vendors, customers and others is necessary for operating in the global marketplace as well as in many local and national markets, and can have an enormous impact on profitability.
The federal government does not require translators to be certified or licensed, even though it does require many documents, including marriage certificates, voter registration forms, private contracts and academic records, to be translated. Employers in both the public and private sectors establish their own requirements for hiring qualified translators. The U.S. Bureau of Labor Statistics reports, "Job prospects [for translators and interpreters] should be best for those who have professional certification."
56.2% of consumers surveyed say the ability to obtain information in their own language is more important than a product's price.
—Common Sense Advisory, Can't Read, Won't Buy: Why Language Matters on Global Websites
The market demand for English to Spanish translation is increasing and is at times greater than the demand for Spanish to English translation, and Adelphi's online Translation Studies Certificate is one of just a few certificate programs that addresses this need.
Our graduates find opportunities in areas including:
Hospitals, clinics and other health care settings
Courts and other legal settings
Federal, state and local government agencies
Private industries including information technology, manufacturing and marketing
Educational settings
Translation services agencies
Freelance translation
---
Program Benefits
Career-focused curriculum equips you with high-demand competencies in a growing field.
You graduate prepared to take the American Translators Association (ATA) certification exam (view eligibility requirements on the ATA website).
100 percent online, instructor-led courses provide you not only with convenience, but also an engaging, personalized and academically rigorous educational experience.
You can complete the program in six to eight months.
You study with accomplished, connected and supportive translation experts.