The Adelphi University community strives to inspire every student—both on campus and online. Our commitment to developing innovative programs to serve non-traditional students spans more than 45 years.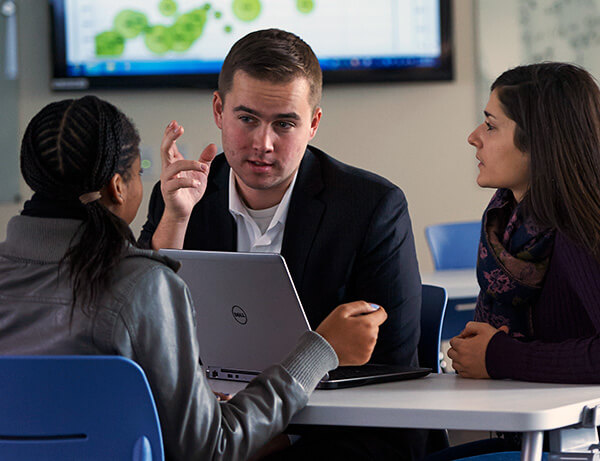 Many individuals are motivated to learn and need a flexible education to balance their busy lives. We provide these individuals with a diverse array of online learning options that not only offer convenience but mirror the liveliness of a face-to-face classroom environment.
 
Our graduate degrees, undergraduate degrees, certificate programs and other on-campus offerings meet the same rigorous academic standards of excellence. In addition to high-quality academics, Adelphi's online programs offer state-of-the-art learning technology, world-renown faculty, regional and national program accreditations, and personalized student services.
We are recognized for our ability to help acclimate students to the collegiate learning environment, to aid them in rising above their current circumstances and to provide a valuable education for Veterans and civilians alike. Adelphi is proud to be ranked by U.S. News & World Report in the following categories:
Best College Nationwide
Best College for First-Year Experiences
Best Performer for Social Mobility
Best Colleges for Veterans
Best Value School
Adelphi's Faculty Center for Professional Excellence provides professors with a wealth of resources for gaining knowledge in online teaching strategies, best practices and the use of emerging technologies. They, in turn, provide you with engaging, interactive and media-rich learning experiences and teach you how to think and excel in an increasingly technological world.
 
Adelphi University online and blended learning is:
Convenient

Career Focused

Technology Infused

Affordable

Personal and Supportive