From Our Faculty
"Our program is innovative through its focus on community nutrition. We want our graduates to have the tools and knowledge to advocate for health equity by working towards decreasing health disparities."
— Rachel Taniey, PhD, RD, CDN, Program Director and Assistant Professor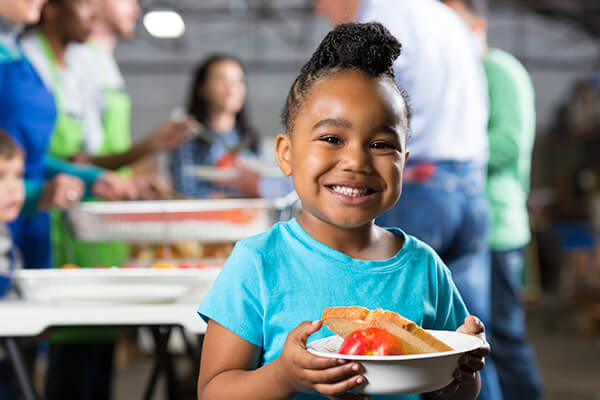 Encourage a Healthier World Through Nutrition Science
Develop your knowledge of nutrition theory and research so that you can promote health and prevent disease. You will be able to create theory-backed interventions and communicate in a way that empowers individuals and communities to make healthier choices.
The online Master of Science in Nutrition offered by the Adelphi University Ruth S. Ammon College of Education and Health Sciences provides you with the scientific knowledge and educational credential you need to effectively promote health, prevent disease and advance your career.
To help you maximize your educational investment, we offer a streamlined curriculum concentrating on competencies that both reflect the latest nutrition science research and align with current professional opportunities.
Our fast-paced, flexible, 100 percent online MS in Nutrition program helps you balance all your obligations and quickly prepares you for diverse opportunities in an expanding field.
---
Why Earn an Online MS in Nutrition from Adelphi?
In addition to building essential skills for your nutrition career, graduate education is becoming more important for careers that require licensure. As of January 1, 2024, the Academy of Nutrition and Dietetics will require those eligible for the Registration Examination for Dietitians to hold a master's degree.
Though this requirement won't affect the certification of currently registered dietitians, the trend of postsecondary education is becoming a norm in nutrition. Earning an MS in Nutrition can provide skills to increase your hireability to potential employers or advancement within your current organization. More than that, for RDs and non RDs alike, our program gives students a unique insight into community-based nutrition, and provides them with the skills needed to serve people with a variety of socioeconomic backgrounds.
Through project-based learning and optional experiential opportunities, our students are able to develop a deeper comprehension of many health concerns including diabetes, obesity, nutrition education and food insecurity as well as the ways that public policies impact nutritional health on a community scale.
We also recognize how important it is for healthcare professionals to be able to understand and explain research to their patients and clients. Because of this, we give many opportunities for students to synthesize articles and think critically about how to convey the information they've learned in an accessible way.
Factors driving market demand for advanced nutrition expertise include:
Policies emphasizing prevention to decrease healthcare costs
Ongoing medical research demonstrating how food works in the body and confirming the close relationship between diet and health
An expansion of health, wellness and social services to meet the needs of aging baby boomers
Chronic disease epidemics related to poor nutrition
Food literacy gains and growing public interest in wholesome foods
---
Admission Requirements
To apply to our online MS in Nutrition program, students should have:
A bachelor's degree with a minimum 2.75 cumulative GPA
Completion of the following prerequisite courses:*

An undergraduate introductory nutrition course
An introductory statistics course
A human anatomy and physiology two-course sequence with laboratory
A minimum 4-credit chemistry course with laboratory
*Students who feel they are lacking the necessary prerequisites are encouraged to work with a graduate enrollment counselor to gain provisional acceptance into the program.
For more information about the admission process, go to our admission page.
Demand for dietitians and nutritionists is projected to grow 14 percent from 2016 to 2026, much faster than the average rate for all occupations.
—U.S. Bureau of Labor Statistics
What Can You Do With a Nutrition Master's?
Whether you are a current RD who is looking to build upon your knowledge or an aspiring nutrition professional who is eager to gain hands-on experience, our MS in Nutrition gives you the skills to advocate for health equity by decreasing health disparities in a community. A master's in nutrition can also provide you with the knowledge and expertise to explore new career opportunities, increase earning potential and make a difference in a community's health.
According to the U.S. Bureau of Labor Statistics, registered dietitians earn an annual average income of $63,090 in a variety of clinical or community nutrition positions.
Our graduates assume roles as researchers, educators, administrators, advocates and private practitioners in a broad range of settings that include:
Community health clinics
Public health departments
Senior living facilities
Schools
Health insurance companies
Agriculture
Food service
Food manufacturing
Health and fitness clubs
Consulting
Non-governmental organizations
Request Brochure — Start Here
To learn more about Adelphi University's online Master of Science in Nutrition and download a brochure, fill out the fields below or call us at 888.252.4110 to talk with one of our enrollment counselors.
Who Can Benefit
The MS in Nutrition online program appeals to individuals from a broad range of educational and professional backgrounds who are passionate about helping individuals and communities increase their overall nutritional health.
About half of all American adults—117 million individuals—have one or more preventable chronic diseases, many of which are related to poor-quality eating patterns and physical inactivity.
— Centers for Disease Control and Prevention (CDC) Chronic Disease Overview, August 26, 2015.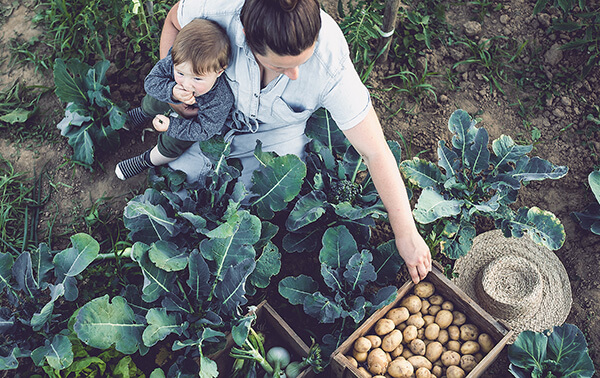 It is geared to busy working professionals in health or health-related fields who want to expand their knowledge so they can more effectively help others and/or earn a professional credential that is required for employment or career advancement.
Prospective students typically are well-informed about nutrition, but seek evidence-based knowledge and insights from experts. They recognize that earning a master's degree is the optimal path for acquiring advanced nutrition expertise. Our students include:
Public health and community health professionals
Doctors and nurses in private practice who want to help patients prevent and manage chronic disease through diet
Health and fitness industry professionals
Food industry professionals
Recent graduates of dietetics degree programs
Recent graduates of exercise science, physical education, social work and related degree programs
Food activists and volunteers
---
Program Benefits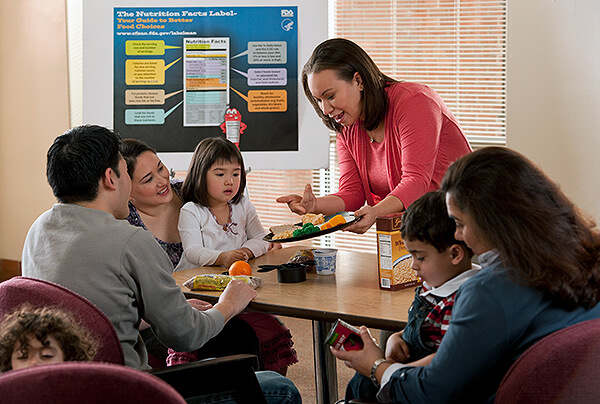 The online MS in Nutrition offers a cutting-edge curriculum that focuses on the most relevant competencies and includes courses dedicated to three chronic illnesses that currently affect a large percentage of the population: obesity, diabetes and cardiovascular disease.
Our courses were developed and are taught by leading nutrition experts. The program director is a registered dietitian with 15 years of experience in clinical and community nutrition.
100 percent online, instructor-led courses provide you not only with convenience, but also an engaging, personalized, academically rigorous educational experience.
Experiential learning opportunities, like optional field trips, help students connect with each other and gain practical experience while completing their degree.
You gain an advantage in the field by graduating from a college with a strong alumni network and a university with a national reputation for academic excellence.
Flexible entrance requirements—no GRE required.