As a nationally recognized leader in the education of individuals with autism spectrum disorders, Adelphi University is proud to offer a variety of autism certificates that take a unique "lifespan approach" designed to help educators provide care for individuals from birth through adulthood.
Upcoming Start Date:
The next start date is January 23, 2019.
Application Submission and Review
Accepted students have two opportunities to start the advanced certificate programs in the Fall or Spring semesters. Candidates are encouraged to submit their completed applications two weeks before their desired start date.
Candidates will be notified of an admissions decision via letters both from the University Admissions Office and the Ruth S. Ammon School of Education within 48 hours of submitting a completed application.
---
Admissions Requirements & Materials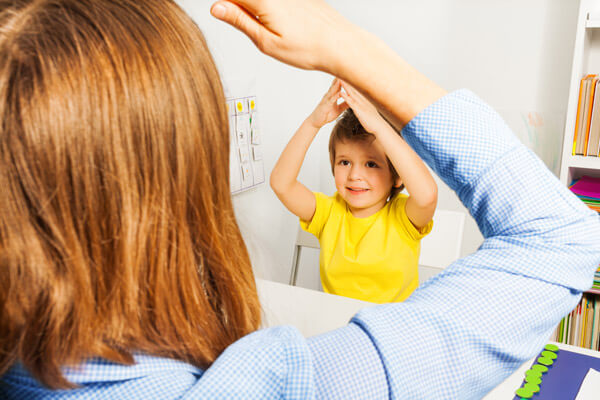 In addition to a completed application for graduate admission and in accordance with graduate admissions requirements set forth by the Ruth S. Ammon School of Education, candidates must submit:
Advanced Autism Spectrum Disorders/Advanced Autism and Severe or Multiple Disabilities:
Official transcripts showing a minimum 3.0 cumulative undergraduate GPA on a four-point scale
Final undergraduate transcripts stating proof of a bachelor's degree from an accredited four-year institution or international equivalent
A 500-word essay detailing reasoning for the pursuit of this certificate
Two letters of recommendation
Current resume
$50 application fee
International Students whose native language is not English must submit a minimum TOEFL score of 80 or a minimum IELTS score of 6.5. International students in this program are not eligible for an F-1 visa.
Advanced Autism and Severe or Multiple Disabilities:
In addition to all of the requirements listed above, Advanced ASMD applicants must also provide official transcripts showing a minimum 3.0 cumulative graduate GPA and final graduate transcripts stating proof of a master's degree.
No GRE is required for admission to these certificate programs.
---
Transcript Submission Details
All candidates must submit official transcripts for all schools where credits were earned toward the conferred degree.
Official eScripts can be sent to our office electronically (directly from the institution) to graduateadmissions@adelphi.edu, or via mail (in sealed envelopes) to:
Adelphi Admissions: Adelphi University
Office of University Admissions
Levermore Hall, Room 114
1 South Avenue
P.O. Box 701
Garden City, New York 11530-0701