Prepare for a deeply rewarding career with the online advanced certificate programs in Autism and Severe or Multiple Disabilities (Advanced ASMD) and Autism Spectrum Disorders (Advanced ASD) offered by the College of Education and Health Sciences. The programs provide you with an exceptionally rich learning experience, knowledge that you can immediately apply to the workplace, and a valuable educational credential.
They also offer a unique opportunity to study with and gain insights from Stephen Shore, Ed.D., a nationally renowned academician and Adelphi University faculty member whose expertise is fully informed by his experience living on the autism spectrum.
Both the Advanced ASMD and Advanced ASD emphasize the lifespan approach to development. Students not only learn multi-disciplinary strategies and methods for diagnosis, assessment and interventions, they also gain expertise in matching best practices to individual need—at every stage of life.
Dr. Shore and his colleague, Pavan J. Anthony, Ed.D., developed the curriculum in consultation with practitioners and nationally recognized leaders in the field, including authors of some of the textbooks students read in class. Each of these fully online, 12-credit, instructor-led programs can be completed in one year.
More than 3.2 million Americans live with an autism spectrum disorder.
—Centers for Disease Control and Prevention
Choose the Advanced Certificate Program that Meets Your Objectives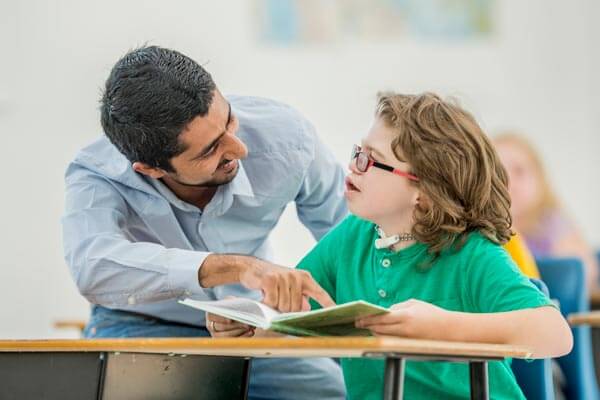 Advanced Certificate in Autism and Severe or Multiple Disabilities:
The online Advanced ASMD is geared to special educators, general educators, related service providers and school psychologists. Students must hold a master's degree for admission, and many of them have these credentials:
A certificate for teaching special education, the deaf and hearing-impaired, the blind and partially sighted, and the speech- and hearing-handicapped
A certificate in early childhood special education, childhood special education, middle childhood special education, adolescence special education, deaf and hard of hearing, blind and visually impaired, and speech and language disabilities
Students in the Advanced ASMD can choose the Autism Specialization or Severe or Multiple Disabilities Specialization. Completion of either leads to the New York State Annotation in Severe and Multiple Disabilities and may apply to certificate extension requirements in other states.
Advanced Certificate in Autism Spectrum Disorders:
The Advanced Certificate in Autism Spectrum Disorders attracts a broad range of students worldwide who work or are interested in working with children and adults on the autism spectrum. They may hold positions as educators, health care providers, therapists or program managers in settings ranging from schools, clinics and hospitals, to group homes and rehabilitation centers. Students with an undergraduate degree in any subject can apply for admittance.